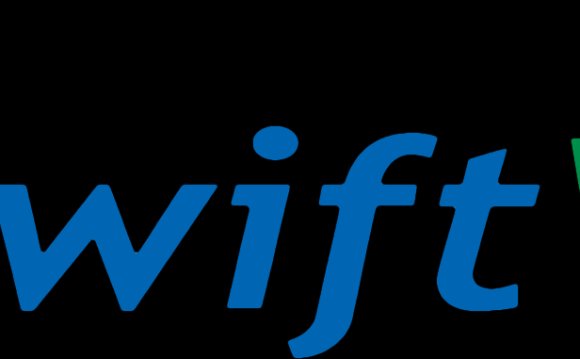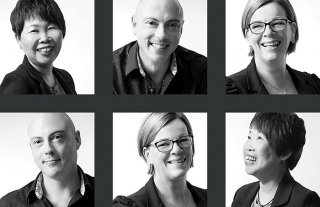 All in this together
Vital stats: Peggy Tang, HR director for global procurement and Singapore site; Paul Sexton, VP of HR for global sales and marketing and Renee van der Burg, VP of HR for global operations, are core HR team members within NXP Semiconductors. Responsible for the HR function across the three different parts of the organisation, the trio are all based in Singapore.
Singapore is NXP's official second headquarters. How does that help business operations?
Paul Sexton (PS): Singapore is the company's second official headquarters, and that's why we have the worldwide head of sales, operations, procurement and many more global roles based here. We also have worldwide leaders based in the US, and in Europe, so we're a company that doesn't have a singular central power and decision-making base. As a result, we're able to make decisions that are relevant to the markets and customers we serve versus being restricted to one view based on one location.
I don't think a lot of other companies have managed to successfully operate with such a well-organised, decentralised manner.
PS: We've been able to keep pace with the fastest markets because we have decision makers in those markets, but because we're not just working out of one location, we also get a balanced perspective when it comes to decision-making. We get the benefit of working in mature markets where we've seen fast growth in the past, and we leverage that experience, plus the knowledge of the talent in all markets, to harness the different experiences to be agile and flexible. Because we have key decision-makers living and working in many global markets, we increase our decision-making quality and execution speed.
Collaboration requires significant effort so we leverage technology to have most conversations "face to face" and support people travelling to optimise the discussions, decisions and learnings that are critical to maintain the pace our customers require of us to enable their businesses. While the travel costs are substantial they are seen as an investment and there is an overt expectation that plans are executed and the ROI is obvious.
Renee van der Burg (RvdB): It's interesting when we look at other companies to see how diverse our teams are, specifically in nationalities. It really adds a powerful dimension to our teamwork because by definition, we're more aware and sensitive about differences, and what works or what doesn't. We still make mistakes, but we're a lot more aware of these differences so we can correct them quickly.
Peggy Tang (PT): We have more than 20 nationalities in Singapore alone. When you look at the employee education profile, at least 80% are graduates and above, and because we have an R&D operation in Singapore, we have quite a number of PhDs as well. We've really got a good and diverse talent pool in Singapore. We feel very proud of the highly skilled and motivated NXP population we have based in Singapore. They are making a significant impact on our global operations and doing a great job!
Peggy Tang, HR director for global procurement and Singapore site, NXP Semiconductors
Is that why the decision was made to base the second headquarters in Singapore?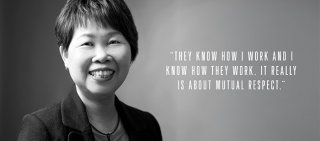 RvdB: Our decision to locate the second HQ in Singapore was based on the combination of the following – well-established infrastructure, highly skilled labour market, and proximity to, and also the dynamics of other markets. And we are still constantly building the functions here.
PS: We've got a great team dynamic, we've got serious roles, and about 60% of the revenue and workforce for the company stems from Asia. You hear many other companies talking about the importance of Asia for future business, but it's already reflected on our balance sheet. We're a company that has great technology, talented people and the knowledge and experience to help our customers create secure connections for a smarter world. Every day, we want to bring our best, and be better than we were the day before. We believe success is a journey, not a destination.
Many companies struggle to make sure global strategies fit local nuances, but it seems at NXP that's second nature.
PS: It's because we don't do everything top down. There is a top-down direction and Rick [Clemmer, president and CEO of NXP] and his senior management team have done an amazing job leading the transformation over the years. But they then communicate the direction and expect the leadership in each organisation to work it out, make it work and make it relevant to customers and markets that they serve and deliver the expected result. There's always high engagement, lots of discussion, debate and the expectation that everyone steps forward and speaks their mind. If you do that, you have the impact and influence most people are looking for in their jobs.
Are there still challenges in terms of global communication?
PS: There are always challenges, but there is significant effort to communicate effectively. In addition to leveraging technology and having video calls as the default, we understand the importance of face to face meetings and aim to provide people with the opportunity to travel to attend business meetings. The different cultures engage in the discussions differently. Some are more direct than others, some prefer to talk offline during breaks, but we all walk out with clear, executable decisions. Everyone's been heard, everyone's been respected and it's been efficient.
RvdB: For the operations organisation, we're in the third year of having face-to-face HR meetings. The first meeting, I had to put everything together and plan the agenda. But now, there's team collaboration, and there's input from the rest of the team. It's a matter of creating this energy and finding out what excites, drives and challenges the others.
PS: We do a lot of video calls, so it's still face-to-face even though you're not actually there. That's our normal. We hardly use the phone. It helps to connect with people.
Source: www.humanresourcesonline.net
Share this Post