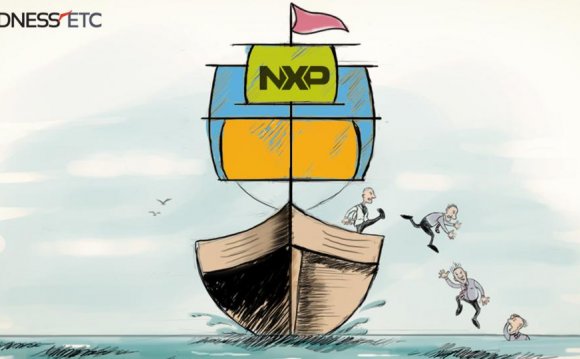 After years of strong growth and expanding margins, NXP Semiconductors has hit a speed bump. The company reported mixed third-quarter earnings in October, with flat year-over-year revenue, and its guidance calls for big revenue declines in all of its segments during the fourth quarter. The company pointed to weakening demand because of an uncertain economic environment as the root cause of its disappointing guidance. Meanwhile, Credit Suisse reported earlier this month that Apple had cut component orders by as much as 10%, a move that could hurt a wide variety of Apple's suppliers, including NXP.
However, these short-term issues don't change the long-term story, and NXP has a few major growth opportunities ahead of it. The company's merger with Freescale Semiconductor, which is expected to close by the end of this year, will broaden the combined company's product portfolio and establish NXP as both the leading automotive semiconductor supplier and the leading general-purpose microcontroller supplier. Add to that NXP's current position as the leading provider of identification chips, and it's not hard to see the company's long-term growth potential.
Today, I'd like to talk about just one of NXP's growth opportunities.
The rise of mobile payments

Apple Pay in action. Image Source: Apple.
Apple wasn't the first company to introduce a mobile payment system. Alphabet's Google released its Google Wallet Android app way back in 2011, supporting exactly the same type of mobile payments as Apple Pay. But Google Wallet never really caught on, and it took Apple to bring mobile payments into the mainstream.
In addition to Apple Pay, there's now Android Pay, Google's second attempt at mobile payments, as well as Samsung Pay, which only works with certain Samsung devices. Even some big banks are trying to get in on the action. JPMorgan Chase recently announced its own mobile payments app, Chase Pay, which will launch next year.
All of these mobile payment apps work in essentially the same way; Credit cards are loaded into the apps, and when a store supports mobile payments, the phone is held near the payment terminal to complete the transaction. The phone communicates with the terminal using near field communication, or NFC, which requires the phone to have an NFC chip.
According to NXP's latest annual report, the company is the leader in the NFC chip market, with both Apple and Samsung listed as key OEMs for the company. The iPhone 6 was the first phone from Apple to contain an NFC chip, and on the Android side, NFC chips are being included in an increasing number of devices. NFC support in low-end and mid-range models is still hit-or-miss, though; the third-generation Moto G from Motorola, for example, doesn't support NFC and thus doesn't support Android Pay.
The real growth opportunity for NXP in the NFC market may be wearable devices. Being able to simply hold up one's wrist to a payment terminal to complete a transaction is something the Apple Watch can already do, and if the wearable-device market takes off in the coming years, mobile payments will probably be a core feature. IDC expects the number of smart wearable devices to grow at a 84.1% compound annual growth rate through 2019, reaching 89.4 million units, up from just 4.2 million in 2014.
NXP generated $1.47 billion from identification products, which include NFC chips, in 2014, growing by 13.3% compared to 2013 and accounting for 26% of the company's total revenue. The total identification chip market size was $3.3 billion in 2013, according to ABI Research, and by 2017 the market is expected to grow to $5.6 billion. This segment includes products other than NFC chips, like the chips that go into the new chip-and-signature credit cards now being used in the United States, and MIFARE products used in public transit systems.
NXP is a highly diversified semiconductor company, with a broad set of products and end markets, and the merger with Freescale will further diversify the resulting company. While growth in mobile payments and wearables represents a significant growth opportunity for the company, NXP isn't overly dependent on NFC chips. No OEM customer accounted for more than 10% of NXP's revenue during 2014, compared with some Apple suppliers that depend on the iPhone maker for the bulk of their sales.
While NXP's fourth quarter is set to be a rough one, with revenues slumping in all of its segments, the company is positioned to benefit from the growth of mobile payments and wearable devices. But because NXP is diversified, the company isn't defined by this growth opportunity. While many semiconductor companies are highly sensitive to winning or losing individual customers, NXP is protected by the breadth of its business. For investors, NXP offers both growth potential and relative safety compared with smaller, more concentrated competitors.
The next billion-dollar iSecret
The world's biggest tech company forgot to show you something at its recent event, but a few Wall Street analysts and the Fool didn't miss a beat: There's a small company that's powering their brand-new gadgets and the coming revolution in technology. And we think its stock price has nearly unlimited room to run for early in-the-know investors! To be one of them, just click here.
when device is in vr means
when entrepreneurial activities slow down
where to cool solution re2
who started whose line is it anyway
which technology is used to adjust weegy
how much development length of steel reinforcement
why technology is important in our life
who system design
how much teaching english online
whose immune system is weakened
when london stock market open
who's are whose
what science is on the act
how much product to use in curly hair
which business degree is best
how much teaching course at unisa
when device is offline
entrepreneur where will i be in 10 years
what solution has a ph of 7
why management is important in business
how long is a startup a startup
which device is using a motor
which startup should i start in india
how much start up money small business
where to set up signature in outlook
what management information system
where develop film
how much businessman in india
where to make road map
how much solution for bissell carpet cleaner
which science deals with the motion of projectiles
who's are whose
how much developing an app cost
where to manage passwords in chrome
who development milestones
how business credit works
why solution called mixture
where did we came from science
who business book
where to find device management on iphone
how design magazine
london who started the great fire
roadmap what is agile
roadmap meaning
startup where is izzy's mom
Source: www.fool.com
RELATED VIDEO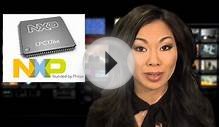 NXP Semiconductor Reportedly in Takeover Talks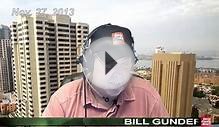 (NXPI) NXP Semiconductors N. V.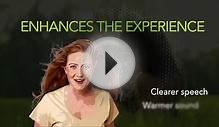 NXP brings new small audio system with 5 times stronger ...
Share this Post