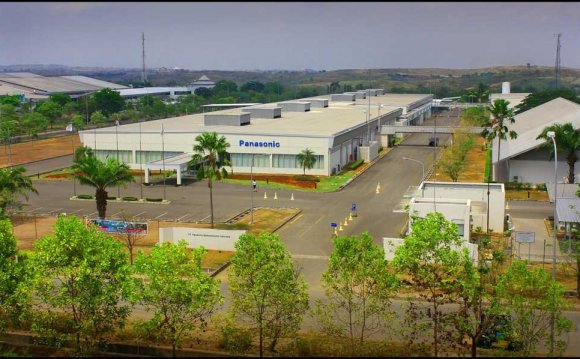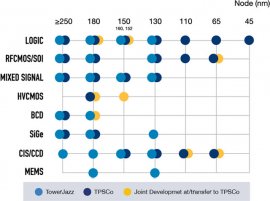 TowerJazz Panasonic Semiconductor Co., Ltd. (TPSCo) is a newly established company, 51% owned by Tower Semiconductor Ltd. (NASDAQ: TSEM, TASE: TSEM) and 49% owned by Panasonic Corporation (NASDAQ ADS: PCRFY, TYO: 6752).
TPSCo has three manufacturing facilities in Hokuriku, Japan which have been producing large scale integrated circuits for over 30 years. More than 500 million ICs for automotive products (Grade 0, 1 & 2) have been produced by TPSCo fabs since inception.
Areas of process technology focus include: high dynamic range image sensors (CIS and CCD), integrated power devices (BCD, SOI, and LDMOS) and high frequency silicon RFCMOS.
With over 120 qualified silicon process flows on 200mm and 300mm wafers from super micron to 45nm as well as internal back end processing, assembly and test services, TPSCo provides both IDMs and fabless companies with unparalleled semiconductor manufacturing quality and technology, including in-house turnkey services.
Quick Facts
Company name TowerJazz Panasonic Semiconductor Co., Ltd.
Establishment
Chief Executive Officer Guy Eristoff Capital 750 million yen
[The ratio of investment: TowerJazz 51%, Panasonic Semiconductor Solutions Co., Ltd. 49%]
Number of employees
1, 800
(As of April 1st, 2015)
Business Offices
Kyoto office
Nagaokakyo-city Kyoto, Japan
Arai site
Source: www.tpsemico.com
Share this Post