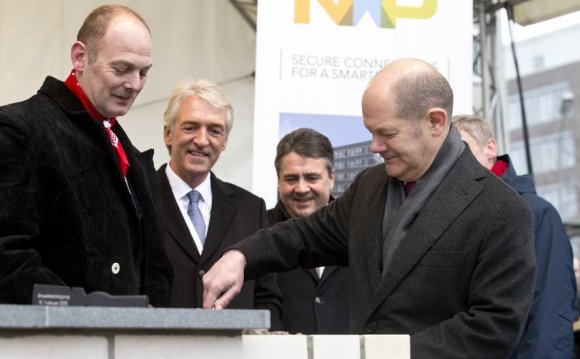 NXP Semiconductors (NASDAQ: NXPI) creates solutions that enable secure connections for a smarter world. Building on our expertise in High Performance Mixed Signal electronics, NXP is driving innovation in the automotive, identification and mobile industries, and in application areas including wireless infrastructure, lighting, healthcare, industrial, consumer tech and computing. NXP has operations in more than 25 countries, and posted revenue of $4.82 billion in 2013.
Our Identification chips used in banking, citizen or public transport cards provide security and contactless convenience for many millions Chinese citizens. We are a large supplier of microchips for car access and immobilizing, car entertainment, and in-vehicle networks for China's fast-growing automobile industry. Diodes and transistors manufactured in Hamburg, one of NXP's biggest locations worldwide, can be found in virtually any phone or tablet made in China. A long-time investor in China, NXP is proud to work with many Chinese companies and provide solutions for their world class products.
Highlights:
- Market leader in secure chips for banking applications with a market share of 48 percent, 1.88 billion chips shipped for banking in 2013.
- Secure chips from NXP used in e-government programs of almost 100 countries, incl. passports, driver's licenses, health cards, and other applications.
- NXP co-invented NFC together with Sony. Over 300 NFC phones use NXP.
Source: www.hamburg-summit.com
Share this Post