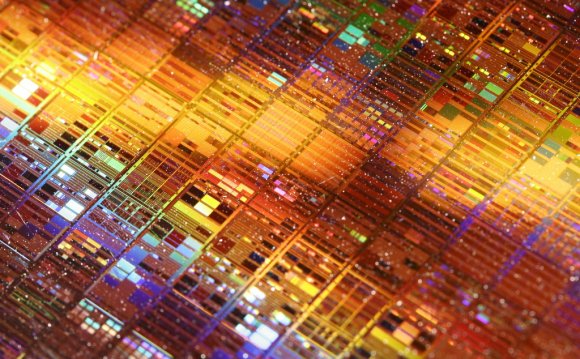 During Chinese President Xi Jinping's U.S. visit this week, a long and complicated list of bilateral trade and investment issues are high on the agenda of policy discussions, a reflection of how interdependent the world's two largest economies have become. U.S. National Foreign Trade Council Chairman Alan Wm. Wolff put it bluntly in a recent Fortune Magazine piece: "With Chinese growth slowing, a paramount issue for President Obama and American business will be learning what the direction of Chinese policy will be - toward greater opening of its market in the tradition of Deng Xiaoping, or much less welcome alternatives."
One area of particular interest to U.S. industry is China's new push in semiconductor design and fabrication. Since 2005, China has become the largest and fastest growing semiconductor market in the world, and by far the most important market for U.S. semiconductor firms. At least 80 percent of the semiconductors used in China's electronics manufacturing are imported, including a large share of leading-edge devices designed by U.S. companies.
Based on a review of policy documents and interviews with China-based industry experts, our new East West Center study, , finds that U.S. firms are betting their future on the success of China's policies. Intel, for instance, now depends on China for one-fifth of its revenues, while Qualcomm relies on the China market for nearly half of its income. In fact, U.S. and other foreign firms are quite explicit that they would be willing to accede to Chinese demands to transfer technology and form joint ventures with its firms, if only they could expand or at least sustain their share of the China market.
In short, leading global semiconductor companies seem to be resigned to helping China grow its own domestic competitors in exchange for short-term market access. Examples include Intel's substantial investment in Spreadtrum, one of China's leading integrated circuit, or IC, design firms, and Qualcomm's investment in China's leading IC fabrication company, SMIC. This raises the question to what degree foreign companies might act as an amplifier of China's policies, and whether foreign firms in some cases may actually provide more effective support than the Beijing government in expanding China's semiconductor industry.
China, however, faces a fundamental dilemma. As the world's leading exporter of electronic products, it remains heavily dependent on the U.S. for imports of leading-edge semiconductors and technology. As a result, China's trade deficit in semiconductors has more than doubled since 2005 and now exceeds the huge amount it spends on crude oil imports. To correct this unsustainable imbalance, China's new strategy to upgrade its semiconductor industry calls for simultaneously strengthening domestic design and fabrication.
Source: www.huffingtonpost.com
RELATED VIDEO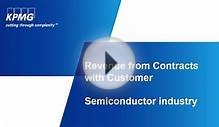 Revenue from Contracts with Customer Semiconductor Industry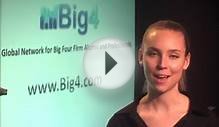 KPMG: Semiconductor Industry Rebound Expected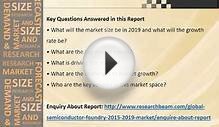 Global Semiconductor Foundry Industry Size, Share, Market ...
Share this Post