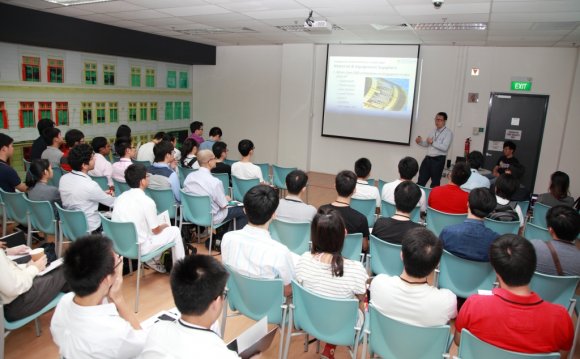 Hari Ramachandran - Executive Committee Member
Hari Ramachandran is a Principal Engineer with Intel's Next Generation Technology and Standards Group and supports the NGS team's global Program Research Office. In this role he is responsible for managing Intel's local technology ecosystem partnerships, identifying test bedding opportunities for Machine Type Communication and identifying application for IoT technologies. He works closely with Singapore Government Agencies and Research Institutions in support of Singapore's SmartNation initiative, including consulting on architecture and ecosystem development.
Hari has over 26 year of industry experience, and has worked for Hewlett Packard, Sybase, SAP, Amazon and Intel and has experience in the startup space, having done one startup in 1999, which was ultimately sold to SAP in 2006.
Hari has a Masters Degree in Electrical Engineering and is a graduate of Imperial College, UK. He holds two Patents awarded for his work on Optical Mouse technologies during his stint at Hewlett Packard.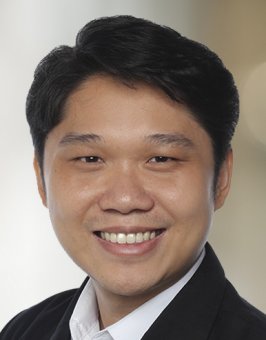 Email: This e-mail address is being protected from spambots. You need JavaScript enabled to view it
Nazhar Adnan - Executive Committee Member
Nazhar leads strategy and business development initiatives that support the company's interests in South East Asia, which include sales and service, research and development, semiconductor equipment manufacturing, and several global corporate functions. He also oversees regional initiatives in new/emerging businesses and technologies, as well as corporate venturing.
Prior to Applied Materials, Nazhar was Assistant Head at the Singapore Economic Development Board (EDB) where he had held portfolios to develop and execute industry development strategies in Info-Communications & Media, Electronics and Precision Engineering, and with the startup ecosystem and VCs.
Nazhar graduated from Cornell University with BSc (Eng.) in Electronics and Computer Engineering (Hons.), and Computer Science. He was a recipient of the EDB-Glaxo scholarship and is a graduate of the Stanford-NUS International Management Program.
Email: This e-mail address is being protected from spambots. You need JavaScript enabled to view it
Dr Ng Chee Mang - Executive Committee Member
Dr Ng Chee Mang is the Programme Director of Centre of Excellence for Silicon Technologies (Si-COE), a university-level research centre in Nanyang Technologies University (NTU) that aims at creating leading-edge know-how to lead future research areas and applications in silicon-related technology.
Chee Mang had been with Chartered Semiconductor Manufacturing, which later became GLOBALFOUNDRIES Singapore, for more than 16 years until 2013, working from engineering operation and support, research programme management to quality assurance operation. He had strong research connection and collaboration networks where he collaborated with more than 50 professors from NTU and National University of Singapore (NUS) promoting cross-functional collaboration activities between various technical groups in GLOBALFOUNDRIES and academic experts. Just before joining NTU, he worked in NUS Enterprise as Senior Alliance Manager and initiated the Singapore Spintronics Consortium (SG-SPIN).
Chee Mang is active in technology development and innovation, had authored and co-authored more than 40 technical papers in international journals and conference proceedings and has filed 6 US patents.
Email: This e-mail address is being protected from spambots. You need JavaScript enabled to view it
Lee Soon Kiat - Executive Committee Member
Mr. Lee Soon Kiat, is currently the Director of Government Relations at GLOBALFOUNDRIES.
He has over 25 years of working experience in both the government and private sector. In the government sector, he has served as a Divisional Director in the International Enterprise (formerly Trade & Development Board) and Assistant Head (Electronics) in the Economic Development Board under the Singapore Government. His responsibilities included promotion of foreign direct investment into Singapore, creating and facilitating business collaboration and development between local and foreign companies as well as facilitating the creation of semiconductor supporting industries and water fabrication park infrastructure in Singapore. In the private sector, he has served as Vice President for Corporate Strategic Development in a local listed manufacturing company and has also prior working experience in manufacturing, research and development in a Baxter and Fujikura (Japan) in electronic healthcare products and optical fibers, respectively.
Source: www.ssia.org.sg
Share this Post