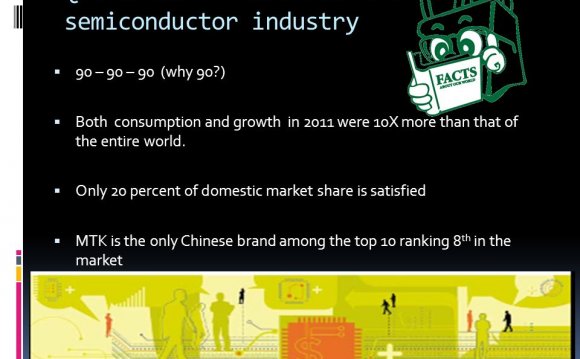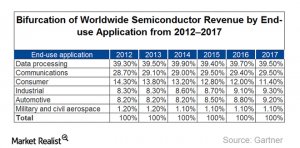 All You Need to Know about the Global Semiconductor Industry (Part 1 of 9)
Advent of the semiconductor industry
The semiconductor industry was formed in 1960 when the production of semiconductors became a viable option. The industry has grown rapidly, from over $1 billion in 1964 to $335.8 billion in 2014.
The application of the semiconductor has expanded extensively from radio in the 1960s to almost every electronic device that has an on-off switch in 2015. The industry is driven by technology innovation.
Industry classification by end-use application
As shown in the above table, the semiconductor industry is divided into six broad categories based on the end-use application.
Data processing: This comprises chips used in servers, computers, printers, and related hardware. This is the largest segment where semiconductors are used and is dominated by Intel (INTC). However, growth in this segment has moderated, and no breakthrough innovation is expected in the near future.
Communications: This comprises chips used in wired and wireless communication equipment such as smartphones, tablets, and broadband equipment. This segment is growing at a faster pace and is dominated by Qualcomm (QCOM) and Samsung (SSNLF).
Consumer electronics: This comprises chips used in household appliances, LCD TVs, and gaming consoles.
Industrial: This comprises chips used in scanning devices such as bar code scanners and point-of-sale terminals, medical devices such as patient monitors and ultrasound imaging, and power supply equipment.
Automotive: This comprises chips used in electronic automotive components such as power steering and lighting. This segment is dominated by Japan's Renesas Electronics.
Military and civil aerospace: This is a specialized segment where integrated circuits related to a particular application are built.
The global semiconductor industry is dominated by the US, South Korea (EWY), Japan (EWJ), Taiwan, and the European Union.
Semiconductor industry's forecast from 2015–2019
According to International Data Corporation, year-over-year growth in worldwide semiconductor revenues should slow from 7.1% in 2014 to 3.6% in 2015. Semiconductor revenues are estimated to reach $389.4 billion in 2019, growing at a compounded annual growth rate of 3.1% from 2014–2019.
Source: marketrealist.com
RELATED VIDEO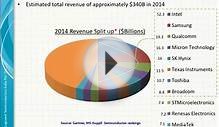 THE VLSI INDUSTRY - A High Level Overview.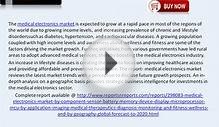 Overview of Medical Electronics Industry Future Challenges ...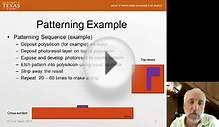 Lecture 1 (CHE 323) Semiconductor Overview
Share this Post