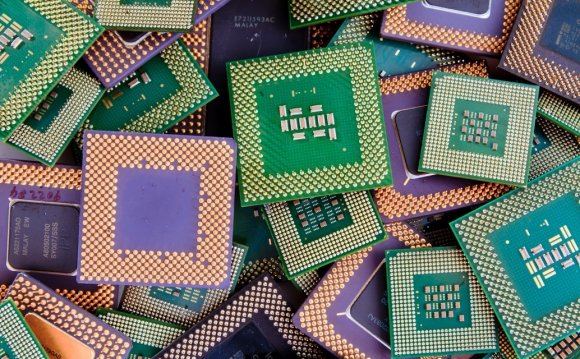 WASHINGTON—Nov. 2, 2015—The Semiconductor Industry Association (SIA), representing U.S. leadership in semiconductor manufacturing, design, and research, today announced worldwide sales of semiconductors reached $85.2 billion during the third quarter of 2015. This total marks an increase of 1.5 percent compared to the previous quarter, but is 2.8 percent lower than the third quarter of last year. Global sales for the month of September 2015 were $28.4 billion, 1.9 percent more than last month's sales, but 2.8 percent less than sales from September 2014. All monthly sales numbers are compiled by the World Semiconductor Trade Statistics (WSTS) organization and represent a three-month moving average.
"Global semiconductor sales showed signs of resilience in September, increasing compared to the previous month across all regional markets for the first time in more than a year, " said John Neuffer, president and CEO, Semiconductor Industry Association. "However, softening demand and currency devaluation caused year-to-year sales to dip for the third straight month."
Regionally, sales were up compared to last month in the Americas (4.0 percent), China (2.6 percent), Europe (2.2 percent), Japan (0.5 percent), and Asia Pacific/All Other (0.1 percent). Year-to-year sales increased in China (5.0 percent), but decreased in Asia Pacific/All Other (-3.5 percent), the Americas (-3.9 percent), Europe (-10.6 percent), and Japan (-11.4 percent).
"One thing proven to spur semiconductor sales globally is maintaining free and open markets, " Neuffer continued. "In June, SIA successfully encouraged policymakers to approve legislation to facilitate free trade agreements. In July, a major deal was struck in Geneva at the World Trade Organization to expand the Information Technology Agreement to eliminate tariffs on next-generation semiconductors called MCOs and a wide range of tech products. And in October, negotiators from around the Asia-Pacific region reached an agreement on a massive trade agreement called the Trans-Pacific Partnership (TPP). The TPP would spur growth and promote innovation in our industry and throughout the U.S. economy, and Congress should approve it."
To find out how to purchase the WSTS Subscription Package, which includes comprehensive monthly semiconductor sales data and detailed WSTS Forecasts, please visit .
About SIA
The Semiconductor Industry Association (SIA) is the voice of the U.S. semiconductor industry, one of America's top export industries and a key driver of America's economic strength, national security, and global competitiveness. Semiconductors – microchips that control all modern electronics – enable the systems and products we use to work, communicate, travel, entertain, harness energy, treat illness, and make new scientific discoveries. The semiconductor industry directly employs nearly a quarter of a million people in the U.S. In 2014, U.S. semiconductor company sales totaled $173 billion, and semiconductors make the global trillion dollar electronics industry possible. SIA seeks to strengthen U.S. leadership of semiconductor manufacturing, design, and research by working with Congress, the Administration and other key industry stakeholders to encourage policies and regulations that fuel innovation, propel business and drive international competition.
About WSTS
World Semiconductor Trade Statistics (WSTS) is an independent non-profit organization representing the vast majority of the world semiconductor industry. The mission of WSTS is to be the respected source of semiconductor market data and forecasts. Founded in 1986, WSTS is the singular source for monthly industry shipment statistics.
Source: www.semiconductors.org
RELATED VIDEO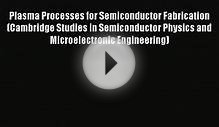 Download Plasma Processes for Semiconductor Fabrication ...
DIY: Home Semiconductor Fabrication (29 inch Vacuum Plasma ...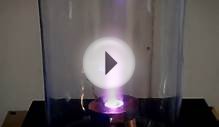 DIY: Home Semiconductor Fabrication (Magnetron Building)
Share this Post