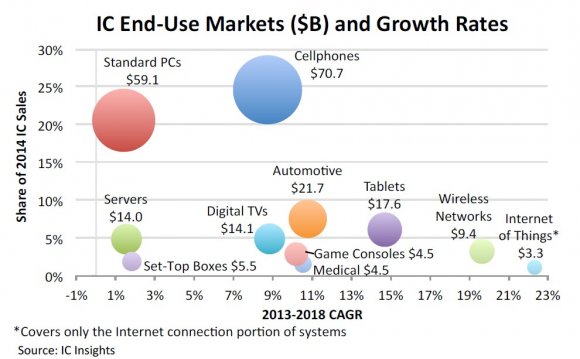 SK Hynix, MediaTek, Micron, and Qualcomm each registered ≥30% year-over-year growth.
IC Insights' April Update to The 2014 McClean Report will show a ranking of the 2013 top 50 semiconductor suppliers. A preview of the top 20 companies is listed in Figure 1. The top 20 worldwide semiconductor (includes ICs and O-S-Ds—optoelectronics, discretes, and sensors) sales leaders for 2013 included nine suppliers headquartered in the U.S., three in Japan, three in Taiwan, three in Europe, and two in South Korea, a relatively broad representation of geographic regions.
The top 20 ranking also includes three pure-play foundries (TSMC, GlobalFoundries, and UMC) and five fabless companies. It is interesting to note that the top four semiconductor suppliers all have different business models. Intel is essentially a pure-play IDM, Samsung a vertically integrated IC supplier, TSMC a pure-play foundry, and Qualcomm a fabless company.
IC foundries are included in the top 20 semiconductor supplier ranking because IC Insights has always viewed the ranking as a top supplier list, not as a marketshare ranking, and realizes that in some cases semiconductor sales are double counted. With many of our clients being vendors to the semiconductor industry (supplying equipment, chemicals, gases, etc.), excluding large IC manufacturers like the foundries would leave significant "holes" in the list of top semiconductor suppliers. Foundries and fabless companies are clearly identified in Figure 1. In the April Update to The McClean Report, "marketshare" rankings of IC suppliers by product type are presented and foundries are excluded from these rankings.
It should be noted that not all foundry sales should be excluded when attempting to create marketshare data. For example, although Samsung had a large amount of foundry sales last year, most of its sales were to Apple. Apple does not re-sell these devices, so counting these foundry sales as Samsung semiconductor sales does not introduce double counting.
Overall, the list shown in Figure 1 is provided as a guideline to identify which companies are the leading semiconductor suppliers, whether they are IDMs, fabless companies, or foundries.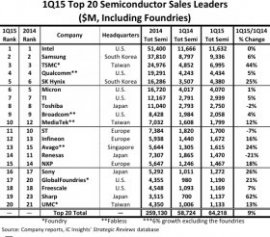 Figure 1
Excluding the foundries of TSMC, GlobalFoundries, and UMC from the top 20 ranking would bring Fujitsu, Marvell, and Sharp into the 18th, 19th, and 20th positions, respectively (Figure 2).
Source: www.icinsights.com
RELATED VIDEO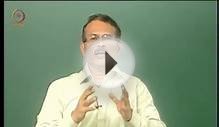 Semiconductor Device Modeling Chap 07 Lec 01 SQEBASTIP ...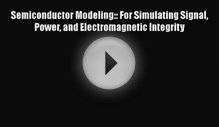 Download Semiconductor Modeling:: For Simulating Signal ...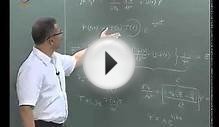 Semiconductor Device Modeling Chap 03 Lec 03 EM field and ...
Share this Post