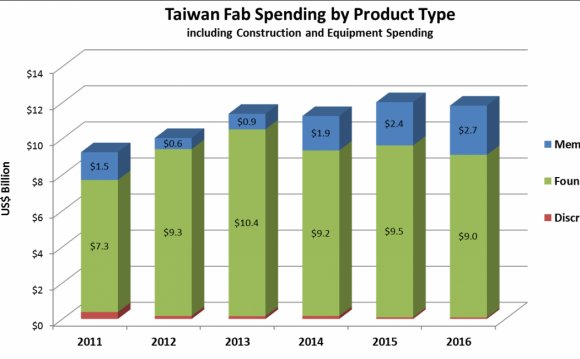 Taiwan is one of the world's largest suppliers of semiconductors and a key pillar of the Greater China semiconductor industry. Its growing economic relationship with China and progressive easing of cross-Strait investment restrictions have helped accelerate the integration of the Taiwanese and Chinese semiconductor industries, largely through the infusion of talent, technology and capital from Taiwan. This article highlights the latest market developments in Taiwan's semiconductor industry and its interactions with China.
Mixed outlook for 2012
Taiwan's IC industry revenues as a whole (including design, manufacturing, assembly and testing) fell 11.7% to NT$1, 562 billion (US$53 billion) in 2011, according to the Taiwan Semiconductor Industry Association (TSIA). Between the natural disasters in Japan and Thailand and the overall impact of a weak global economy, last year presented a number of major challenges for the semiconductor industry in Taiwan and worldwide.
For the time being, Taiwan's market domination of the global semiconductor foundry and assembly and testing sectors is assured. Taiwan currently has an estimated two-thirds global market share of the IC chip contract manufacturing sector, and its IC packaging and testing industry ranks first in the world, with over 50% market share. However, Taiwanese fabless IC designers face increasing competition in the Chinese market from mainland rivals, while local DRAM chip manufacturers are struggling to stay afloat.
The latest TSIA forecasts, made in August 2012, project a 6.9% annual increase in Taiwan's IC industry revenues for 2012. Microsoft's upcoming release of Windows 8, along with still-strong demand for smartphones, tablet PCs and other mobile devices, will help drive industry growth this year. Offsetting some of these positives is the continued weakness in the global economy, which could potentially dampen demand for IC chips through to the year-end and into 2013. Still, semiconductor capital investment is projected to continue apace this year and to be directed towards advanced technologies in wafer processing and packaging assembly.
Foundries aggressively investing in new generation capacity
Taiwan's dedicated IC foundry sector is expected to enjoy healthy growth in 2012, boosted by strong demand for smart mobile devices. Taiwan's two largest chip makers, Taiwan Semiconductor Manufacturing Co. (TSMC) and United Microelectronics Corp. (UMC), are aggressively expanding production capacity to safeguard their market positions. Both companies embarked on new multi-billion 12-inch fab construction in the second quarter of 2012 in southern Taiwan, aiming to provide sufficient 28-nanometer and below capacity in the years to come to meet consumer demand for high-end chips.
TSMC has dominated the global chip foundry sector since the middle of the last decade, but competition in the market is on the rise. US-based GlobalFoundries is emerging as a rival in the IC foundry business, while Intel and Samsung Electronics, which mainly make chips for their own brands, are pushing into the market for chips used in mobile devices. Samsung, already the world's largest memory chip maker, is planning large investments in its own capacity to expand into non-memory chip and foundry chip making, including the building of a US$7 billion NAND flash memory plant in China, its biggest overseas chip investment.
In an effort to gain leverage in a highly competitive market, TSMC announced in early August 2012 that it would invest €838 million (US$1 billion) to acquire a 5% equity stake in Dutch firm ASML, the world's top chip equipment maker. (The announcement came within weeks of both Intel and Samsung signing similar investment agreements with ASML.) Under the deal, TSMC will also invest €276 million (US$400 million) over the next five years in ASML's R&D programs, including extreme ultraviolet (EUV) lithography technology and 450mm lithography tools, which are aimed at accelerating the development of faster, smaller and more energy-efficient chips. TSMC said it also expects the co-investment program will help control escalating wafer manufacturing costs.
As for UMC, Taiwan's second-largest pure-play foundry has set its capital expenditure budget at US$2 billion for 2012, which is 25% higher than the US$1.6 billion it spent in 2011. In May 2012, UMC announced plans to spend US$8 billion over the next few years to expand its advanced chipmaking capacity, with the aim of boosting its 28-nanometer chip production and establishing a solid foundation for 20-nanometer chips and beyond. One month earlier, it had also unveiled plans to raise its investment stake in Chinese wafer foundry Hejian Technology to 80–90%, up from its current holding of 35%, subject to approval of the Taiwanese authorities.
The expansion plans of TSMC and UMC have also attracted the investment support of several foreign IC designers and packagers. Last November, UK chip designer ARM Holdings opened an R&D center in the Hsinchu Science Park and, in July 2012, signed a multi-year agreement with TSMC to co-develop technology beyond the 20-nanometer process. (The month before UMC said it had licensed process technology from IBM to expedite the development of 20-nanometer chips). Also, Singaporean chip packaging and testing firm STATS ChipPAC has expanded its wafer bump and wafer level chip scale packaging facilities in Hsinchu, which can now provide wafer bumping and associated leading-edge packaging services for 12-inch wafers.
Source: www.pwc.tw
RELATED VIDEO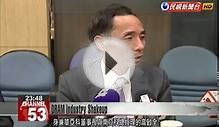 Godfather of Taiwan's DRAM industry, Charles Kao, is ...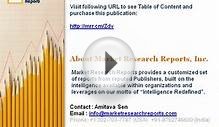 Taiwanese IC Packaging & Testing Industry, 2Q 2014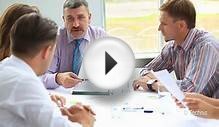 Semiconductor Process Chemistry - Elevate - Semicon Taiwan ...
Share this Post