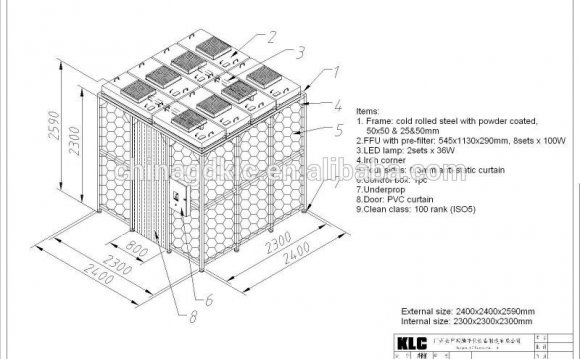 Semiconductor industry is one of the maximal and fastest flourishing industries in the world and in India. A lot of investments are being done in this industry in the country. Many states have also come up with their own investment policy on wafer fabrication which is further boosting this sector tremendously.
Not only this, the India Electronics and Semiconductor Association (IESA), the chief trade body representing the Indian electronic system design and manufacturing (ESDM) industry, has recently inked a Memorandum of Understanding with Singapore Semiconductor Industry Association (SSIA) with an aim to establish and develop trade and technical cooperation links between the electronics and semiconductor industry of both the countries.
As per government of India Task Force report (DeitY), gross size of the electronics industry is evaluated at about US$ 1.9 trillion and is anticipated to reach US$ 2.4 trillion by 2020. The numbers are impressive and act as a big motivation for investments in this sector. The National Electronics Policy 2012 says the demand in the ESDM industry in India is expected to be US$ 100 billion in 2014-15 and is expected to reach US$ 400 billion by 2020. The whole industry can be divided into electronic products, electronics manufacturing services, semiconductor design and electronic component and strategic electronics.
Industry on the rise
The local demand is anticipated to be driven by the growth in income levels directing to higher take-off of
electronics products. India has a low domestic manufacturing base and a low value addition due to which the demand-supply gap is likely to reach US$ 300 billion by 2020, which would far exceed the oil imports.
In order to meet this appalling state, and to intensify local manufacturing and value-addition in electronics systems design and manufacturing (ESDM), the Department of Electronics and Information Technology DeitY), Ministry of Communications and Information Technology (MoC & IT), along with the government of India have rolled-out the National Policy on Electronics in 2012. The NPE 2012 aims to draw investments of US$ 100 billion and to create employment of 28 million by 2020.
Key drivers
According to Vivek Sharma, STMicroelectronics, "The government policies and incentives as well as the electronic manufacturing cluster policy will help the industry to grow at anticipated pace."
Steps are being taken to boost domestic production of electronic items and cut down dependence on imports. These include enforcement of basic customs duty on specific items falling outside the ambit of IT agreement, exemption from SAD on inputs/components for computer manufacturing, levy of education cess on imported electronic products for parity, etc.
The key drivers for the semiconductor market in India include telecom infrastructure equipment, wireless handsets, notebooks and other IT and office automation products, set-top boxes and smart cards. Growth sectors, including health care equipment, automotive, consumer goods and industrial goods – all of which progressively use electronics – are as well expected to encourage semiconductor consumption in India.
With the location of a wafer fab in India, the country could achieve a level of independence in electronics, and partly cut back the very high supply chain risks that the country is exposed to, without an alternative source for procurement.
The present and the future
Sharma adds, "With the government of India's flagship program 'Make in India' to push local manufacturing and with initiatives like smart cities and 'Digital India', the industry expects the country to reduce its dependency on electronics imports by 50 per cent by fiscal year 2016-17." According to government of India Task Force report (DeitY) the ESDM market in India expects the imports to be 50 per cent by the year 2016 as compared to 65 per cent to 70 per cent in the year 2014-15. This sector is expected to create around 27 million job opportunities and by that time the country is expected to be self-reliant in electronics goods demand. The industry also anticipates that with the focus on domestic manufacturing and demand from key segments will create new prospects for the sector and assist the market to become a whopping $400 billion by 2025, if all steps taken in right direction.
The semiconductor companies are inclined to partner with the entrepreneurs and start-ups and assist them to accomplish the overall objective of growing the ESDM industry. Government of India has directed the department of electronics and information technology to ensure the net import-export balance for the sector be brought down to zero by 2020.
Adding his views on the ESDM industry, Sharma says, "It is very encouraging to see increased focus on the ESDM sector in last couple of years and a significant amount of work was done to bring out National Electronics Policy and National Telecom Policy, by the government in consultation with industry." Some of the initiatives outlined in these policies are already in the process of implementation, such as Preferential Market Access (PMS), Electronics Manufacturing Clusters (EMC) and Modified Special Incentive Package Scheme (M-SIPS).
Source: electronicsb2b.efytimes.com
RELATED VIDEO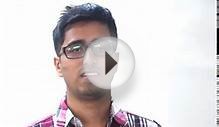 Rooftop Solar Buying Guide in India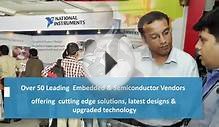 ESC India - The Largest Technical Conference on Embedded ...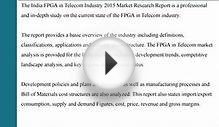 Market Research Report on India FPGA in Telecom Industry 2015
Share this Post