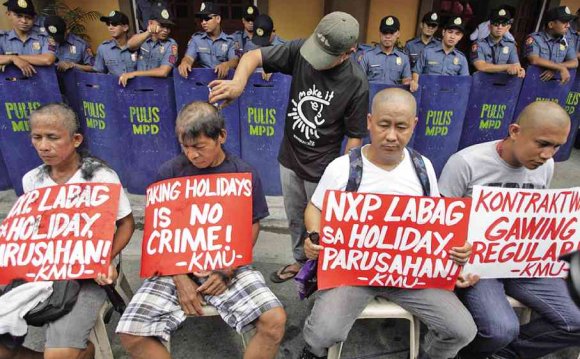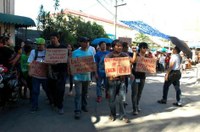 On May 5th, 24 union officers of NXP Cabuyao (Philippines) were dismissed. The dismissal followed after the workers refused to work overtime on April 9, 17, 19 and May 1, which are all national public holidays. According to Reden Alcantara, union president of the NXP Semiconductors Company Workers Union (NXPSCIWU), the move is meant to weaken the bargaining power of the union, which is currently in the process of negotiating a new collective bargaining agreement package.
The dismissed officers, which include all members of the union Executive Board as well as the Shop Steward Council, were immediately put on a blacklist and were barred from entering the company premises. All their benefits were blocked including the educational subsidy which is due to be released on May 15.
In a memo dated May 5, 2014, the NXP management states that the union officers "participated knowingly in an illegal strike" and "are deemed to have lost their employment status pursuant to law". It further said that "the officers were terminated for just cause … illegal strike on April 9, and other following holidays." The management is referring to the workers' refusal to work overtime last April 9, 17, 19 and May 1, which are all public holidays. April 9 was Araw ng Kagitingan (National Valor Day) while April 17 & 19 were Maundy Thursday and Good Friday, which are widely-observed in the Catholic-dominated country. As for May 1, International Labor Day, the union and the company have a standing agreement that all union members are off from work and are able to participate in Labor Day activities.
Source: goodelectronics.org
RELATED VIDEO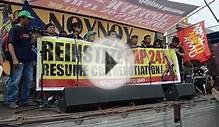 SUMAMA NA KAYO! PROTEST CARAVAN SA NXP-CABUYAO ANG TUNGO!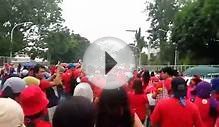 (Raw video) NXP workers breach gate of Cabuyao ecozone for ...
Share this Post