NXP Semiconductors reported its fourth-quarter results on Feb. 3, the first quarterly report following the close of the company's acquisition of Freescale Semiconductor. NXP had guided for a steep revenue decline in the fourth quarter, driven by weak demand in all of its segments, but the addition of about one month of Freescale's revenue makes comparisons difficult. Here's what you need to know about NXP's fourth-quarter results.
Earnings rundown
NXP reported quarterly revenue of $1.6 billion, up 4.5% year over year. Because NXP's revenue includes one month of Freescale's revenue, this number is far above the average analyst estimate. It's unclear how NXP's ex-Freescale revenue compares with its previous guidance, because the company only provided revenue numbers that included Freescale's contribution.
Here's how NXP's various segments performed during the fourth quarter.
| Segment | Q4 Revenue | YOY Growth |
| --- | --- | --- |
| Automotive | $422 million | 45% |
| Secure Identification Solutions | $225 million | 1% |
| Secure Connected Devices | $379 million | 9% |
| Secure Interface & Infrastructure | $280 million | (8%) |
| Standard Products | $271 million | (18%) |
Source: NXP Q4 earnings report.
Again, all of these numbers include a contribution from Freescale. NXP had previously guided for all of its segments to post major revenue declines.
NXP reported non-GAAP EPS of $1.25, down from $1.35 during the prior-year period, but $0.18 higher than the average analyst estimate. On a GAAP basis, EPS came in at $3.56, up from $0.61 during the prior-year period. NXP's GAAP numbers include a gain on the company's sale of its RF Power and Bipolar businesses, making the non-GAAP results more indicative of the company's performance.
The completion of the Freescale acquisition also gives investors a first look at the company's balance sheet. Long-term debt has ballooned to $8.66 billion, more than doubling year over year, and about $9.2 billion of goodwill now sits on the balance sheet, most of which is related to the Freescale acquisition.
NXP provided guidance for the first quarter, which will fully include Freescale's revenue. NXP expects revenue to be in a range of $2.15 billion to $2.27 billion, with a non-GAAP gross margin of 49%-50%, and a non-GAAP operating margin of 22.5%-23.5%. NXP's interest expense is expected to be $95 million, up from $47 million during the prior year period, and non-GAAP EPS is expected to be in a range of $1.05 to $1.15.
Source: www.fool.com
RELATED VIDEO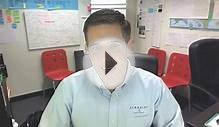 Bluetooth 4.2 Nordic Semiconductor FAQs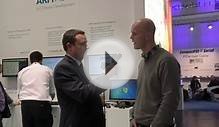 Nordic Semiconductor Low Power Bluetooth Chipset (EW 2014)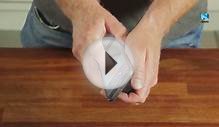 Bluetooth Smart pairing made simple - Nordic Semiconductor
Share this Post