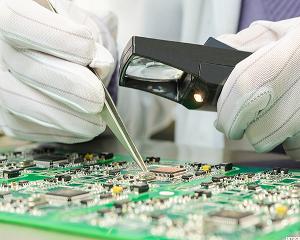 NEW YORK (TheStreet) - The top 50 companies in the $150 billion U.S. semiconductor industry hold more than 70% of market share. Major players include Intel (INTC ), Micron Technology (MU ) and Texas Instruments (TXN - Get Report ).
After experiencing a downturn during the recent Great Recession, the semiconductor market is building back up on renewed demand, according to TheStreet Ratings, TheStreet's proprietary ratings tool.
"Demand for semiconductor products is indirect and driven by sales of personal computers, cell phones, consumer electronics devices, and other electronic equipment, " TheStreet ratings said.
Must Read: Warren Buffett, Cisco's John Chambers and 9 Other Longest Tenured CEOs
The 13 semiconductor stocks have buy ratings with A- ratings or better. Check out which stocks made the list. And when you're finished be sure to read about which large-cap oil stocks you should sell immediately.
TheStreet Ratings projects a stock's total return potential over a 12-month period including both price appreciation and dividends. Based on 32 major data points, TheStreet Ratings uses a quantitative approach to rating over 4, 300 stocks to predict return potential for the next year. The model is both objective, using elements such as volatility of past operating revenues, financial strength, and company cash flows, and subjective, including expected equities market returns, future interest rates, implied industry outlook and forecasted company earnings.
Buying an S&P 500 stock that TheStreet Ratings rated a "buy" yielded a 16.56% return in 2014 beating the S&P 500 Total Return Index by 304 basis points. Buying a Russell 2000 stock that TheStreet Ratings rated a "buy" yielded a 9.5% return in 2014, beating the Russell 2000 index, including dividends reinvested, by 460 basis points last year. Note:
ADI data by YCharts
13. Analog Devices (ADI - Get Report )
Market Cap: $19.8 billion
Rating: Buy, A-
Year-to-date return: 13.9%
Analog Devices, Inc. engages in the design, manufacture, and marketing of analog, mixed-signal, and digital signal processing integrated circuits (ICs) for use in industrial, automotive, consumer, and communication markets worldwide.
Source: www.thestreet.com
RELATED VIDEO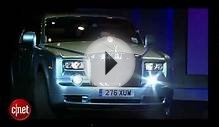 Semiconductor stocks offer mixed results in Monday trading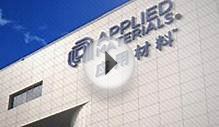 The semiconductor trade: 4 stocks to watch
Taiwan Semiconductor stocks like this are very strong ...
Share this Post