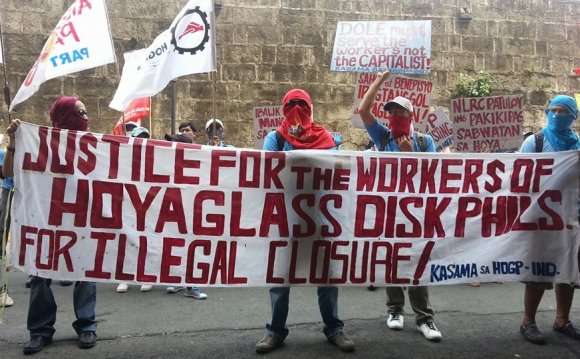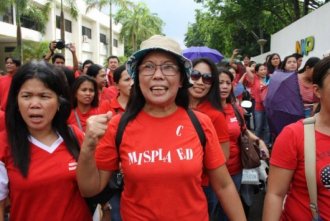 In June 2014, NXP workers marched from Laguna to the labor department headquarters in Manila to press for the completion of CBA talks and the reinstatement of 24 union officers.
(www.bulatlat.com)
Twenty four employers at NXP Semiconductors based in Cabuyao, Laguna were dismissed on 5 May 2014, ostensibly for "organising an illegal strike" after failing to report for work on three public holidays on Heroes' Day, Maundy Thursday and Good Friday respectively.
But workers say it was attempt by management to stall negotiations for a new CBA following calls by Metal Workers Alliance of the Philippines (MWAP) to raise wages and regularise contract workers.
In late September, the unions, with the intervention of the National Conciliation and Mediation Board (NCMB) of the Philippines' Department of Labor and Employment (DOLE), finally reached a settlement with NXP Semiconductors.
"Half [of the dismissed workers] will receive separation pay. Half will be retained as agreed upon by parties, " said Labor Secretary Rosalinda Baldoz in a text message to Equal Times.
The union has expressed mixed feelings about the settlement. On one hand, as MWAP President Reden Alcantara told Equal Times in a telephone interview, "the NXP management has failed to quash our union."
In addition, NXP has agreed to a 5.25 per cent pay rise.
The 12 reinstated workers will be allowed to go back to their respective jobs and they will receive four months' back pay.
But Alcantara and 11 others will not be returning to work
"It was the DOLE that proposed to reinstate half of the dismissed employees to achieve a common ground, " said Alcantara.
"For the rest of us who have lost our jobs, we have to swallow this bitter pill in order to save the union and the jobs of our colleagues."
Instead, they will receive a 150 per cent severance pay based on the number of years they have worked for the company.
They will also each get a 100, 000 pesos (US$2, 219) lump sum and a one months' salary some time during the next five months.
When Equal Times tried to call NXP Semiconductors, officials said there was no one authorised to speak about the case.
New CBA, old tricks?
Alcantara did, however, criticise the NXP management for reneging on its commitment to give employees additional benefits prior to signing a new CBA.
He said the NXP management and DOLE convinced the union to sign a new CBA based on a "gentleman's agreement" to give the employees fringe benefits that would include an outpatient medical allowance, rice and meal subsidies and educational assistance for the children of employees.
But these benefits were nowhere to be seen in the Memorandum of Agreement (MOA) that was finally signed by all parties on 26 September.
When asked why the union agreed to sign the MOA, Alcantara told Equal Times: "We had to move on with the signing otherwise all the 24 employees would have lost their jobs and the union would have been crushed since all the dismissed workers were union members."
Alcantara said that a number of the 12 dismissed workers will use their severance pay to start their own businesses and vowed to continue serving the employees union.
"The process has taught us not to trust DOLE because they favour the management's fraudulent tactics, " he said.
But Alcantara expressed his gratitude for the solidarity shown by workers, unions and NGOs both at home and internationally: "We are thankful for the strong solidarity shown by our fellow workers from the Philippines and abroad."
The global union federation IndustriALL, which represents some 50 million workers in the mining, energy and manufacturing sectors, led a campaign which moved over 150, 000 consumers and activists to write to Apple to demand it holds NXP to account for violating Apple's own supply chain commitments.
IndustriALL Global Union general secretary Jyrki Raina told Equal Times of the agreement:
"This settlement is significant. Together we united our forces to help IndustriALL's affiliate MWAP defeat a union-busting attack from NXP management in the Philippines.
"NXP is a global giant and its attempt to kick our union out of its Philippine facility was unacceptable.
"Important support came from partner organisations and activists all over the world, and we stand ready if to mobilise again if needed."
"Apple should impose sanctions"
Its Cabuyao plant is a key supplier of microchips for numerous multinational tech companies such as Samsung, Bosch and Nokia, as well as Apple.
The plant has around 1, 600 rank and file workers but with increasing demands for iPhone products, NXP hired 2, 000 contractual workers in December 2013.
As well as the illegal sacking of the 24 workers, NXP has been accused of a number of other abuses by IndustriALL, including filing "unruly behaviour" and "loitering" charges against the remaining union members who protested the mass sacking of their elected representatives and security guards taking photos and video of unionists, even while at lunch.
Alcantara said that what happened at NXP is just one example of the kind of union-busting prevalent in the Philippines but the next step is for Apple to penalise its supplier, NXP, for violating fundamental labor standards.
"Apple needs to impose sanctions to prove that it is compliant to the Electronics Industry Coalition (EICC) Code of Conduct, Corporate Social Responsibility and Social Accountability 8000, " he said.
The EICC Code of Conduct provides guidelines on social, environmental and ethical issues in the electronics industry supply chain based on ILO conventions and the Universal Declaration of Human Rights.
Social Accountability 8000 compliance covers industry and corporate codes that measure social performance.
Source: www.equaltimes.org
RELATED VIDEO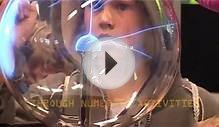 NXP at Nijmegen Science Fair 2012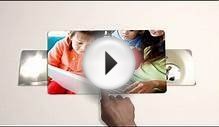 NXP Semiconductors - corporate movie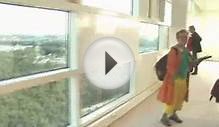 NXP 52 DEGREES 16th FLOOR NIJMEGEN
Share this Post