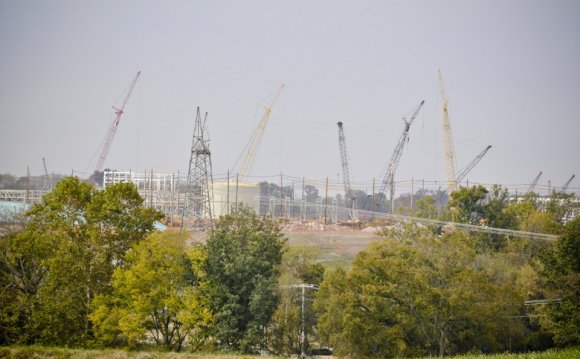 Architects

Location

Clarksville, Tennessee, USA

Architect of Record

Rufus Johnson Associates of Clarksville, Inc., Architect of Record

Consultants

McIntosh-Murphy Company, Inc., Masonry Contractor; K&S Structural Engineers, Structural ENgineer; the Parent Company, General Contractor

Area

20000.0 sqm

Project Year

2010

Photographs
From the architect. As part of the development of the solar power industry in the area, the Hemlock Semiconductor Corporation (HSC) relocated to Clarksville, TN. The company partnered with Austin Peay State University seeking to create an educational space for Chemical Engineering Students.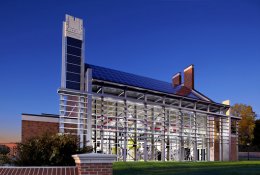 At the facility, HSC would give lessons in the management of various operations at the plant as well as operations at other chemical manufacturing facilities.
BAUER ASKEW Architecture designed the 20, 000 SF building located at the southeast entry to the campus. The building sits across the street from the Sundquist Science Complex, a facility ten times the size of the Hemlock Semiconductor Building.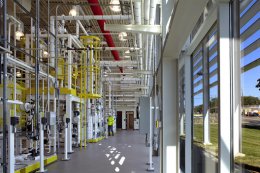 To overcome this challenge, the architects maintained a similar language between the two and aligned the footprint with the wing of the Science Center to form a gateway into the campus.
A sundial clock tower was designed to keep with the influence of solar technology on the building. The tower is formed with steel I-beams and clad with active solar panels. The gnomon - the arm that casts a shadow on the dial plate - is precisely placed to accurately convey the time in both central standard and daylight saving time. Due to the non-circular orbit of the earth, a supplemental time correction table provides a scale for the observer to interpolate the exact time throughout the year.
The interior of the building contains lab stations that demonstrate various manufacturing funcitons and also acts as the focul point of the facility. The space is housed in a two-story volume with a glass-enclosed southern facade, showcasing the developing technology. Adjacent classrooms overlook the lab to reinforce the continuing education within the facility.
Source: www.archdaily.com
RELATED VIDEO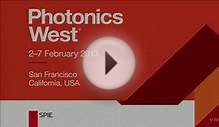 Richard Soref plenary talk Photonics West 2013: Group IV ...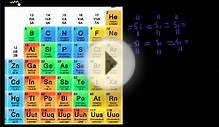 Dopants in group-1V and III-V semiconductors
Share this Post