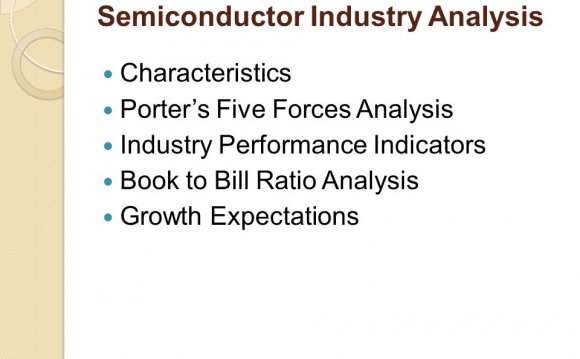 /PRNewswire/ - "Need for improving technology, product, and services portfolio is driving the M&A activities in the semiconductor industry"
The semiconductor industry is witnessing tremendous growth in M&A activity with deals worth more than USD 120 billion announced in 2015. The driving factors behind the increase in M&A activity include need to increase scale, increasing cost of chip manufacturing, intense industry competition, and the need for companies to improve their technology, product, and services portfolio.
"Communications sector a major focus for M&A deals"
The major end user segments of the semiconductor market are communications, data processing, industrial electronics, automotive electronics, and consumer electronics. The communications segment consists of smartphones, feature phones, wireline communication, and wireless communication. There has been a tremendous growth of smartphone shipments in the recent years. With the advent of connected or smart devices, there has been an increase in the complexity of electronics required to leverage the technology behind these devices. This has had a positive impact on the growth of the semiconductor industry driving semiconductor companies towards innovation. The market for connected devices is expected to grow rapidly and run in billions by 2020.
In the process of determining and verifying the market size for several segments of the semiconductor market, data was gathered through secondary research, extensive primary interviews were conducted with key people. Break-up of profile of primary participants is given below as:
- By Company Type: Tier 1 – 45 %, Tier 2 – 33% and Tier 3 – 22%
- By Designation: C level – 42%, Director level – 33%, Others – 25%
- By Region: Americas – 39%, – 25%, APAC – 29%, RoW – 7%
With the expected growth of Internet of Things (IoT), a huge opportunity exists for semiconductor companies to position themselves for the next phase of growth in the semiconductor industry. This might require acquiring new products, technologies, and IP to develop the capability of delivering comprehensive integrated solutions to their customers.
Following companies are profiled in the report and include key integrated device manufacturers (IDMs), fabless semiconductor companies, and semiconductor foundries:
1. Intel Corporation (U.S.)
2. Broadcom Corporation (U.S.)
3. Qualcomm Incorporated (U.S.)
4. Mediatek, Inc
5. Avago Technologies Ltd (U.S.)
6. SK Hynix, Inc.
7. Micron Technology, Inc. (U.S.)
8. Samsung Electronics Co., Ltd
Source: www.prnewswire.com
RELATED VIDEO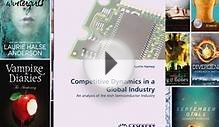 PDF Competitive Dynamics in a Global Industry: An analysis ...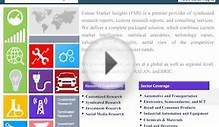 Conductive Plastics Market – Global Industry Analysis ...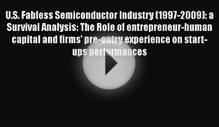 Download U.S. Fabless Semiconductor Industry (1997-2009 ...
Share this Post