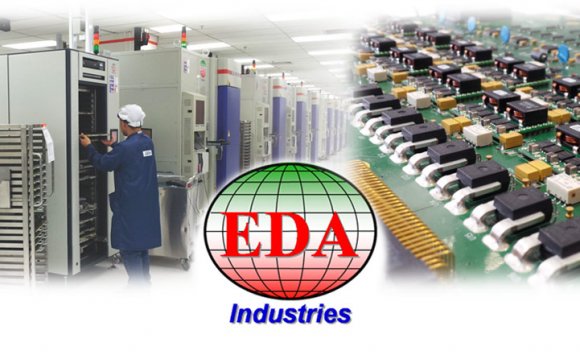 Glenview Capital's increased stake in Cadence Design Systems (Part 4 of 10)
Cadence Design Systems and the EDA industry
In the previous articles, we discussed Cadence Design Systems's operations in detail. Let's switch gears and explore the background of the industry in which it operates. The combined electronic design automation (or EDA) and intellectual property (or IP) industry is valued at ~$9.0 billion. It is dominated by three players—Cadence Design Systems (CDNS), Synopsys (SNPS), and Mentor Graphics (MENT)—that control more than 50% of the market share.
Operators within the industry spend significantly on research and development (or R&D) in order to keep pace with technological changes. On average, Cadence's R&D expenses exceeded 35% of revenue in the past five years. Cadence's closest competitors, Synopsys and Mentor Graphics, had R&D expenses between 30%–35% during the same period.
Enlarge Graph
Industry's performance is strongly correlated with semi R&D spend
The industry's demand is to a large extent driven by demand for electronic devices. Industry operators have been able to grow their businesses by acquiring smaller vendors with specialized capabilities. Cadence, Synopsys, and Mentor Graphics possess great resources and have long-established contractual relationships with their clients. This makes it difficult for smaller and newer companies to win large clients, and these smaller companies typically tend to rely on one customer for all of their business.
Semiconductor companies utilize the services of chip designers such as Cadence in order to tackle time-to-market pressures. This allows the semiconductor companies to remain competitive with respect to product development in an industry that is currently in a shakeout phase. As shown in the chart above, the industry has recovered from the downturn-induced lows of 2008 and 2009.
In order to stay on track with constant advancements in chip design complexity, semiconductor companies such as Intel (INTC), Qualcomm (QCOM), Samsung (SSNLF), and Taiwan Semiconductor Manufacturing Company (TSM) spend a substantial sum on R&D. R&D expenditures by semiconductor companies tend to exhibit less variability compared to revenues generated by these firms, and they tend to move closely with the revenues generated by EDA and IP companies.
Source: marketrealist.com
Share this Post