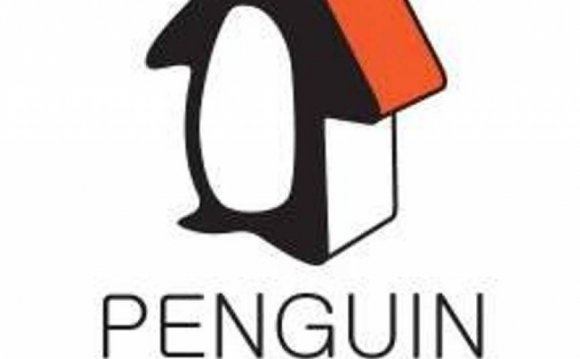 As Intel mulls a plan to expand its contract-manufacturing operations, the company has lost ground as the world's top semiconductor company to chip suppliers benefitting from the success of mobile devices, according to a study by IC Insights released on Monday.
Based on revenue, Intel remained the top semiconductor company, but has lost market share to Samsung and Qualcomm, which design and supply chips for smartphones and tablets. A lot of Intel's chips are being used in PCs, whose sales are falling.
[ Also on InfoWorld: 5 storage servers battle for business; find out which one prevails in Test Center's NAS shoot-out. | Keep up on the day's tech news headlines with InfoWorld's Today's Headlines: Wrap Up newsletter. ]
Intel's semiconductor sales in the first quarter were $11.56 billion, a 3 percent drop from the $11.87 billion in the first quarter of 2012. Samsung's semiconductor sales were $7.95 billion, up by 13 percent thanks to a boost from Apple, whose chips for iPhones and iPads are manufactured and supplied by Samsung.
Overall semiconductor sales totaled $53.5 billion in the first quarter, increasing by just 2 percent compared to the same quarter last year. Recording the fastest growth was fourth-placed Qualcomm, with a 28 percent increase in sales to $3.9 billion. Qualcomm's Snapdragon chips are used in many of the latest smartphones including HTC's One and some models of Samsung's Galaxy S4.
The study covered sales of integrated circuits and other semiconductors by fabless chip companies and chipmakers that own fabrication plants. It does not include companies like Apple, which designs chips but has them made by contract chip makers. Contract-chip companies like TSMC make mobile chips for fabless companies like Qualcomm, but sales of Qualcomm chips are not included in totals for TSMC.
TSMC, however, remained the top foundry, with sales growing 26 percent to $4.46 billion. GlobalFoundries was the second-largest foundry, followed by UMC (United Microelectronics Corp.)
Intel has the most advanced manufacturing factories today and will start making chips using the 14-nanometer process early next year. TSMC and GlobalFoundries supply many ARM-based chips to device makers and the chip makers have received a boost thanks to the growing demand for mobile devices. TSMC and GlobalFoundries hope to catch up with Intel in the manufacturing process by making their first chips laden with a 3D transistor - also called FinFET - starting next year. But unlike its rivals, Intel will be shrinking the transistor and will be a generation ahead in the FinFET process.
Among the top 20 semiconductor suppliers, no Japanese company reported growth in the first quarter, with Toshiba, Renesas, Sony and Fujitsu all recording double-digit drops in semiconductor revenue. The Japanese semiconductor industry is contracting, and Micron is expected to complete the $2.5 billion acquisition of Elpida in this quarter. Toshiba cut NAND flash production capacity last year after a collapse in sales of memory products. A lot of Japan's capacity moved over to China, South Korea and Taiwan after the tsunami and series of earthquakes in 2011.
Source: www.infoworld.com
RELATED VIDEO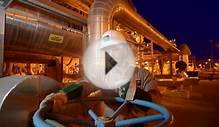 Top 10 Largest Oil & Gas Companies In The World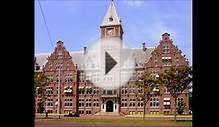 Top 10 Richest Companies In the World (By Revenue)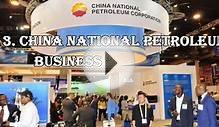 top 10 Richest Companies in the World HD
Share this Post