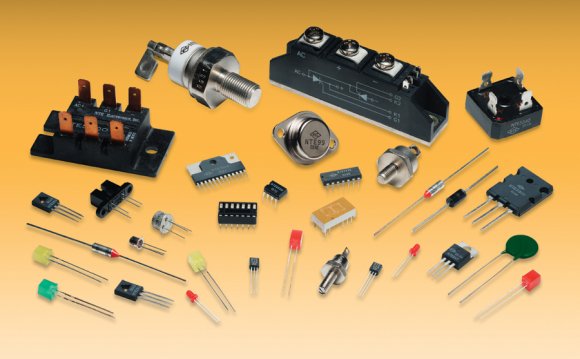 About NTE Electronics, Inc.
Trust NTE's Decades of Quality and Service
Founded in New Jersey in 1979, NTE Electronics, Inc has grown from a small-town supplier with ten replacement parts in its entire line to the largest replacement semiconductor supplier in the industry.
Today, our Semiconductor line alone consists of over 4, 700 NTE replacement semiconductors. Also available under the NTE brand are Relays, Resistors, Capacitors, Hook-Up Wire, Heat Shrink Tubing, Switches, LED Tubing, Fuses, Terminals & Connectors, Test Leads & Clips and more. Today, NTE cross references over 500, 000 industry devices!
ECG - A Division of NTE
In January 2001 NTE acquired the assets of the ECG division of Philips N.A. With this addition, NTE became the industry leader in supplying private label aftermarket electronic components to the Industrial, Commercial, Consumer, and MRO marketplace. Also added as a result of this acquisition were ECG Aerosol Chemicals and Butane, ECG Surge Protectors, ECG Butane/Electric soldering and Heat Guns, ECG Antenna Rotors, ECG Test Equipment and Wireless Inspection Cameras.
NTE Master Distributed Lines
NTE is a Master Distributor for some of the industry's major manufacturers of electronic components and accessories.
These alliances now include:
Amphenol RF/Connex - interconnect products
Chicago Miniature Lighting, LLC
Coast LED Flashlights
ITW/Dymon - premoistened towels
Kester Solder Products
KILO International - knobs/dials
Plato - soldering tools
Precision Electronic Components Ltd. - military style potentiometers
Techspray - electronic chemicals
UNICOM - structured cabling solutions
A Global Network of Distributors
NTE's 40, 000 square foot headquarters in Bloomfield, NJ houses, under one roof, all the essential services and inventory to continually supply electronic components to its worldwide network of authorized distributors. NTE's warehouse maintains a large inventory of each device to ensure a 98% fill rate and an average 24-hour shipping time.
The Highest Quality Replacement Parts
NTE devices are quality tested to consistently assure that they meet or exceed the industry specifications of the device they are replacing. They have been used in NASA space projects, German automobiles, hospital/medical applications and in virtually every type of consumer item. NTE's global network of distributors extends across the United States, Canada, Latin America, the Caribbean and 49 other countries throughout the world. No matter how you measure success, NTE Electronics, Inc has become the leader in the replacement electronic component industry.
With its advance into the Internet, NTE has once again taken the lead amongst its competitors and now manages the first supplier based website devoted to the replacement electronic component industry. From this website users can:
View information and selector guides on all NTE product lines with links to full data sheets.
Locate their nearest distributor.
Check frequently asked questions.
Order on-line from an NTE authorized distributor.
Access on-line cross-reference databases for semiconductors, relays, potentiometers, trimmers, switches, RF connectors and transformers
Locate local distributor stock
View and print full data sheets
Find out What's Hot!
Communicate back to NTE
Download a Free copy of NTE's QUICKCross™ software.
Source: www.nteinc.com
Share this Post