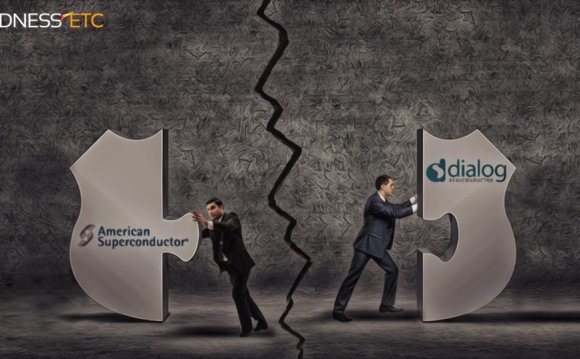 Dialog Semiconductor PLC is a UK-based manufacturer of semiconductor based system solutions. The company is headquartered in the United Kingdom in Reading, a town outside London, with a global sales, R&D and marketing organization. Dialog creates highly integrated standard (ASSP) and custom (ASIC) mixed-signal integrated circuits (ICs), optimised for smartphone, computing, IoT, LED Solid State Lighting (SSL) and smart home applications. Dialog brings decades of experience to the rapid development of ICs while providing flexible and dynamic support, world-class innovation and the assurance of dealing with an established business partner. With world-class manufacturing partners, Dialog operates a fabless business model, but maintains its own test and physical laboratories at its office in Kirchheim.
In 2015, it had approximately $1.35 billion in revenue and was one of the fastest growing European public semiconductor companies. It currently has approximately 1, 650 employees worldwide. The company is listed on the Frankfurt (FWB: DLG) stock exchange (Regulated Market, Prime Standard, ISIN GB) and is a member of the German TecDax index.
On 10 February 2011, Dialog announced that it had completed a transaction to acquire SiTel Semiconductor B.V. ("SiTel"), a leader in short-range wireless, digital cordless and VoIP technology. In July 2013, Dialog announced that it has completed a transaction to acquire iWatt, a leader in AC/DC power conversion and solid state lighting technologies.
History

[edit]

Dialog Semiconductor originated from the European operations of International Microelectronic Products, Inc. – a Silicon Valley company founded in 1981
1999 – Dialog Semiconductor plc formed, launched on the Frankfurt Stock Exchange
December 2009 – Wins GSA's EMEA Leadership Council award, and Elektra Company of the year / fabless semiconductor supplier of the year awards
December 2010 – Launches world's first 2D-3D image conversion IC for portable devices, wins GSA's EMEA Leadership Council Award
July 2013 – Acquires iWatt Inc.
September 2015 – Announces agreement to acquire Atmel. This agreement was cancelled in January 2016 when Atmel agreed to be purchased by Microchip instead. To break the agreement, Atmel paid Dialog a termination fee of $137.3 million.
Main markets

[edit]
Power management
Audio
Automotive and industrial
Bluetooth Smart
Digital enhanced cordless telecommunications (DECTs) and VoIP
LED Solid State Lighting
Power Conversion
Locations

[edit]
Source: en.wikipedia.org
RELATED VIDEO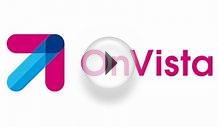 Dialog Semiconductor-Aktie: Kursziel erhöht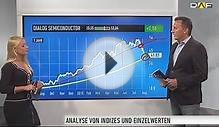 Dialog Semiconductor: Experte sieht 50%-Rebound-Chance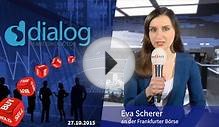 Analyser to go: Deutsche Bank sieht Dialog Semiconductor ...
Share this Post