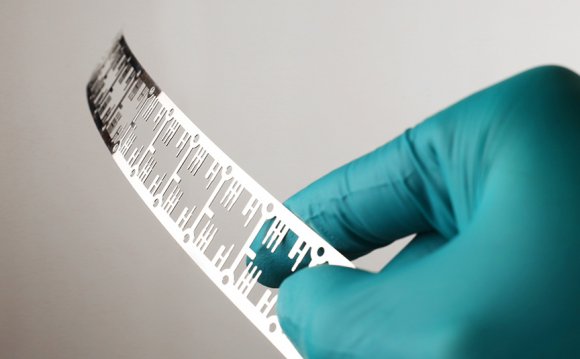 The worldwide semiconductor assembly and test services (SATS) market totaled $25.1 billion in 2013, a 2.3 percent increase from 2012, according to final results from Gartner, Inc.
"The SATS market grew slower than expected in 2013, " said Jim Walker, research vice president at Gartner. "Japanese Yen depreciation against the U.S. dollar resulted in a drastic reduction in Japanese SATS companies' revenue compared with 2012, which impacted the overall growth of the market."
Another contributing factor was that "DRAM memory producers increased use of internal manufacturing capability, resulting in tighter capacities and higher utilization rates in 2013, " Mr. Walker said. "This, in turn, reduced the need for outsourcing and resulted in lower revenue for the SATS market."
The top SATS companies continue to distance themselves from the more than 150 companies in the market. The top three vendors, ASE, Amkor Technology and SPIL, grew faster than the market average, and took market share away from other, lower-ranked companies (see Table 1). Their focus on advanced technologies, including wafer level packaging and flip chip, resulted in increased revenue, due to the higher average selling prices (ASPs) of these packages. As a result, for a few of the top companies, advanced packaging is approaching half of their total packaging revenue.
Table 1. Top Five Worldwide SATS Companies Sales (Millions of U.S. Dollars)
2013
Rank

2012
Rank

Company

2013 Revenue

2013 Market Share (%)

2012

Revenue

2012-2013

Growth (%)

ASE

4, 740

18.9

4, 298

10.3

Amkor Technology

2, 956

11.8

2, 760

7.1

SPIL

2, 335

9.3

2, 186

6.8

STATS ChipPAC

1, 599

6.4

1, 702

-6.1

Powertech Technology

1, 267

5.1

1, 408

-10.0

Others

12, 185

48.5

12, 172

-5.8

Total Market

25, 082

100.0

24, 526

2.3
Continued weakness in the PC market and lower overall consumer demand contributed to the slow growth as well. The weaker demand also resulted in lower factory utilization and an oversupply situation for many of the more mature packages.
Although there was slower growth, the second- and third-tier SATS companies transitioned into copper wire bonding technologies that had been started a few years earlier by the top SATS companies. Although the savings from this lower-cost packaging technology over the gold process it replaced has been shared with customers, this adoption further contributed to the reduced revenue experienced by the SATS marketplace.
Additional information is provided in the Gartner report "Market Share Analysis: Semiconductor Assembly and Test Services, Worldwide, 2013." The report is available on Gartner's website at .
Source: www.gartner.com
Share this Post