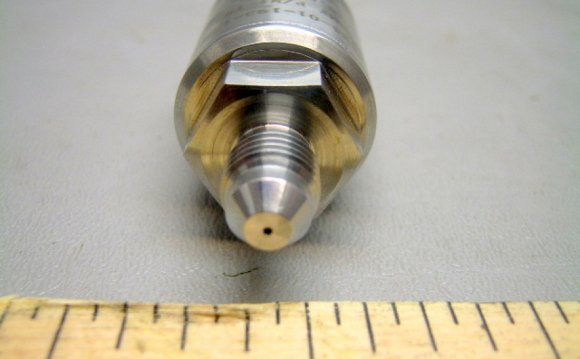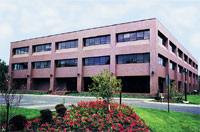 World Headquarters, Leonia NJ
Building Two, Leonia NJ
Building Three, Leonia NJ
Kulite Semiconductor Products, Inc. is a leading name in the transducer industry on a world wide level. Kulite is the first name in pressure transducers for scientists and engineers working at the cutting edge of research and design in their fields. Kulite has attained this high stature and recognition under the direction and guidance of its founder, Dr. Anthony David Kurtz. Since founding Kulite in 1959, Dr. Kurtz had been personally involved in working out creative and original solutions to the pressure measurement needs of his customers. Sadly, after fifty years of leading the company, Dr. Anthony D. Kurtz passed away on February 9, 2010. Nora I. Kurtz, Chairman of the Board and CEO of Kulite Semiconductor Products, Inc., assumed the leadership of the company upon the passing of her late husband. Mrs. Kurtz, along with Kulite's Vice Chairman and company President, continue to provide the transducer industry with the exceptional products and services for which Kulite is known.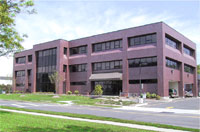 Over a period of fifty years, Dr. Kurtz assembled around him a team of talented engineers and scientists. Together, they have developed an un-paralleled body of knowledge gained from meeting these challenges. They have also developed one breakthrough after another in the technologies underlying these pressure transducers. For more information on some of these developments, visit the section of this site titled reference library. The fruits of their continuous research and development can be seen in the more than 200 patents which bear the name of Dr. Kurtz, his staff and his colleagues from the world of research.
The nerve center of all this scientific and engineering activity is the Kulite world headquarters, consisting of over 200, 000 square feet, in three modern buildings, in the town of Leonia, New Jersey. These buildings house Kulite's research and manufacturing facilities as well as the administrative departments. From this center, Dr. Kurtz established formal working ties with leading universities and research centers, both in the United States and overseas.
This extensive global network gives Kulite a unique opportunity to learn of, and to participate in, new research projects. These projects are not only in the field of sensing technology but in many of the fields in which Kulite transducers are used. When the research is complete and the time has come to apply it, commercial customers find that Kulite is already aware of new developments in their field and that Kulite has already developed precisely the product they need. And if the product requires industry certifications such as Intrinsic Safe Certification or FAA certification, Kulite can also provide these.
Source: www.kulite.com
Share this Post