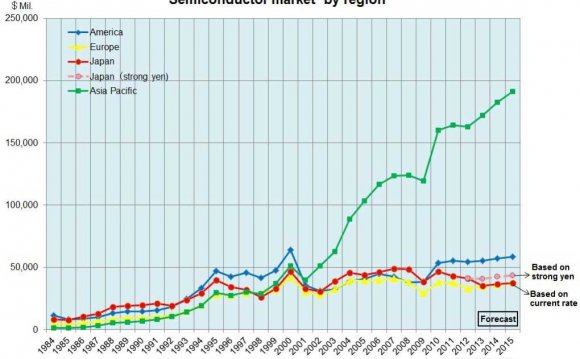 WASHINGTON—July 6, 2015—The Semiconductor Industry Association (SIA), representing U.S. leadership in semiconductor manufacturing and design, today announced worldwide sales of semiconductors reached $28.2 billion for the month of May 2015, an increase of 5.1 percent from May 2014 when sales were $26.8 billion. Global sales from May 2015 were 2.1 percent higher than the April 2015 total of $27.6 billion. Regionally, sales in the Americas increased 11.4 percent compared to last May to lead all regional markets. All monthly sales numbers are compiled by the World Semiconductor Trade Statistics (WSTS) organization and represent a three-month moving average.
"The global semiconductor industry overcame lingering macroeconomic uncertainty to post solid year-to-year growth in May, " said John Neuffer, president and CEO, Semiconductor Industry Association. "Year-to-year sales have now increased for 25 straight months, month-to-month sales increased for the first time in six months, and we expect modest growth to continue for the remainder of 2015 and beyond."
In addition to the Americas market, year-to-year sales also increased in China (9.5 percent) and Asia Pacific/All Other (8.0 percent), but decreased in Europe (-7.8 percent) and Japan (-11.8 percent). Compared to last month, sales were up in China (4.0 percent), Asia Pacific/All Other (3.3 percent), and the Americas (0.2 percent), but decreased slightly in Europe (-0.6 percent) and held flat in Japan.
"Congress and the President recently gave the U.S. semiconductor industry and other trade-dependent sectors a major boost by enacting Trade Promotion Authority (TPA), which makes it easier for the United States to strike deals on free trade agreements, " said Neuffer. "With TPA, the United States is more likely to get the Trans-Pacific Partnership (TPP) and other critical trade agreements across the finish line, leading to continued growth and innovation in our industry and across the U.S. economy."
To find out how to purchase the WSTS Subscription Package, which includes comprehensive monthly semiconductor sales data and detailed WSTS Forecasts, please visit .
About SIA
The Semiconductor Industry Association (SIA) is the voice of the U.S. semiconductor industry, one of America's top export industries and a key driver of America's economic strength, national security and global competitiveness. Semiconductors – microchips that control all modern electronics – enable the systems and products we use to work, communicate, travel, entertain, harness energy, treat illness, and make new scientific discoveries. The semiconductor industry directly employs nearly a quarter of a million people in the U.S. In 2014, U.S. semiconductor company sales totaled $173 billion, and semiconductors make the global trillion dollar electronics industry possible. Founded in 1977 by five microelectronics pioneers, SIA unites companies that account for 80 percent of America's semiconductor production. Through this coalition, SIA seeks to strengthen U.S. leadership of semiconductor design and manufacturing by working with Congress, the Administration and other key industry stakeholders to encourage policies and regulations that fuel innovation, propel business and drive international competition.
Source: www.semiconductors.org
RELATED VIDEO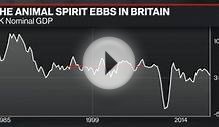 Global semiconductor sales fell 2.8% in third quarter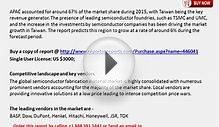 Global Semiconductor Fabrication Material Market 2016 – 2020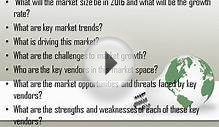 Global Semiconductor Wafer Cleaning Systems Market 2012 ...
Share this Post