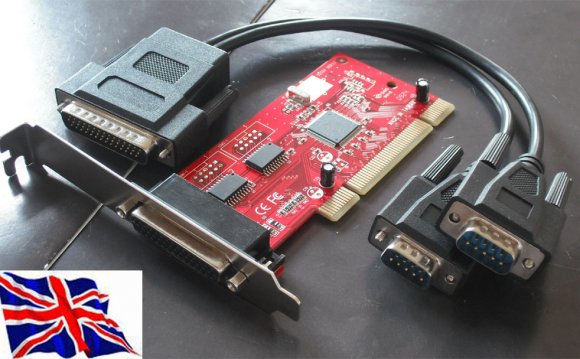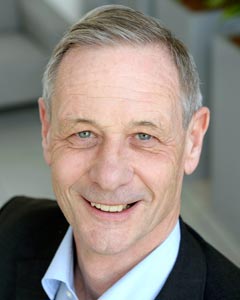 Jonathan Knowles
Chairman
Dr Jonathan Knowles has been a Non-Executive Director of Immunocore since 2010 and became Executive Chairman in November 2013. He was formerly President of Group Research and a Member of the Executive Committee at F. Hoffman-LaRoche Ltd, Basel, Switzerland for 12 years. Dr Knowles also served as a Board Member at Genentech Inc. for over 10 years and was a Member of the Board of Chugai Pharmaceuticals, Tokyo, Japan. Prior to joining Roche in 1997, he was Research Director at Glaxo Wellcome Europe. Dr Knowles has also served as Chairman of the Hever Group and the EFPIA Research Directors Group. He was instrumental in creating the Innovative Medicines Initiative (IMI) and was the first Chairman of the Board of IMI (a Joint Undertaking with the EU Commission). He is a Distinguished Professor (FiDiPro) at the University of Helsinki, Finland, holds a visiting chair at the University of Oxford, and is a visiting scholar of Pembroke College, Cambridge.
Eliot Forster
Chief Executive Officer
Dr Eliot Forster joined Immunocore as Chief Executive Officer in January 2015. He has almost 25 years of experience in the pharmaceutical and biotechnology industry. Dr Forster previously served as Chief Executive Officer of Creabilis since 2010 and prior to that role was Chief Executive Officer of US biotechnology company, Solace Pharmaceuticals Inc. His other previous roles include Head of EU Development and Operations for the EU and Asia at Pfizer, where he was responsible for drug development activities across multiple geographies and brought several drugs to market, and Clinical Research Manager at GlaxoSmithKline. Dr Forster is currently Chairman of the MedCity project that aims to grow a world-leading life sciences cluster in the south east of England. He holds a PhD in neurophysiology from Liverpool University and an MBA from Henley Management College.
Bent Jakobsen
Chief Scientific Officer
Dr Bent Jakobsen co-founded Immunocore in 2008 and has served as Chief Scientific Officer and Executive Board Member since that time. He is also scientific co-founder of Adaptimmune Ltd, where he provides strategic and advisory input as well as oversight of research programmes. He was previously Chief Scientific Officer of Avidex, a company he founded in 1999 as a spin-out from the University of Oxford to develop novel T cell receptor-based drugs. Dr Jakobsen was head of the Immune Receptor Group at the Institute of Molecular Medicine (IMM) in Oxford from 1993 to July 2000. Prior to this, he was a Senior Research Fellow of the Danish Natural Research Council, Aarhus, Denmark, and undertook post-doctoral research at the Laboratory of Molecular Biology of the Medical Research Council in Cambridge. Dr Jakobsen has authored numerous scientific papers and is considered a world expert in the field of T cell receptor immunology.
John Bell
(Non-Executive)
Professor Sir John Bell was appointed as a Non-Executive Director of Immunocore in March 2015. Professor Bell is the Regius Professor of Medicine at Oxford University and Chairman of the Office for the Strategic Coordination of Health Research. He is regarded as one of the world's most distinguished scientists in the fields of genomic and genetic research and immunology, also has significant experience in the Healthcare industry, having been a founding director at three biotechnology companies; Avidex Ltd (a precursor to Immunocore which was acquired by MediGene in 2006), Oxagen Ltd and PowderJect Pharmaceuticals plc (acquired by Chiron Corporation in 2003). He currently also serves on the boards of Roche and Genentech and had a previous role on the scientific advisory board at AstraZeneca. Professor Bell was involved in the founding of the Wellcome Trust Centre for Human Genetics at Oxford University, now chairs the scientific committee of UK Biobank and the Global Health Scientific Advisory Board of the Bill and Melinda Gates Foundation, and is one of three Life Science Champions for the UK, reporting to the UK Prime Minister. His research has contributed significantly to the understanding of immune activation in a number of auto-immune diseases.
Nicholas Cross
Deputy Chairman (Non-Executive)
Mr Nicholas Cross was a co-founder of Immunocore in 2008 and served as Chairman for the first five years. He was previously a significant investor in and non-executive director of Avidex from 2000 - 2006. Mr Cross is a serial entrepreneur and hands-on investor. His previous ventures have included Adaptimmune where he was a co-founder and Chairman for the first five years, Oxford Asymmetry Ltd (now part of Evotec), Oxford Semiconductor Ltd (now part of Toshiba) in both of which he was also a co-founder and first Chairman, Doctors.net (now part of M3 Corporation), Oxxon (now part of Oxford Biomedica), Lansdown Estates Group Ltd (now MEPC Milton Park Ltd.), and Oxagen Ltd. Mr Cross holds a BA degree from the University of Oxford and an MBA from London Business School.
Adrian Howd
Adrian Howd has held both sell-side and buy-side roles, at Berenberg, Nomura and ABN Amro where he was Global Head of Healthcare Research. Dr Howd served as Executive Vice President, Head of Neuroscience and Corporate Development at Evotec AG and has a Ph.D in molecular neuroscience from the University of London. Adrian is currently Chief Investment Officer at Malin Corporation plc and joins Immunocore's board as a representative for Woodford Investment Management.
Ian Laing
Mr Ian Laing has served as a Non-Executive Director of Immunocore since 2008 and is a founder shareholder of the company. Having started his career in commercial property, Mr Laing has been an active investor in life science and technology businesses for 25 years. He was previously a founder shareholder and Non-Executive Director of Oxford Asymmetry International plc (subsequently Evotec) from 1992 to 2000, Doctors.net.uk, Oxagen Ltd and Oxford Semiconductor Ltd. He is currently a founder and Non-Executive Director of Adaptimmune Therapeutics plc, and of several private companies including Aegate Ltd, Phosphonics Ltd and SQW Group Ltd. Mr Laing is a Trustee of the Nuffield Medical Trust and was formerly Deputy Chairman of London Business School and a Non-Executive Director of the Oxford Radcliffe Hospitals NHS Trust. He is a Governor of the Royal Shakespeare Company and a Barclay Fellow of Green Templeton College and an Honorary Fellow of St. Edmund Hall in the University of Oxford. Mr Laing holds a MA degree from the University of Oxford and an MBA from London Business School.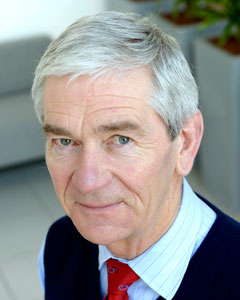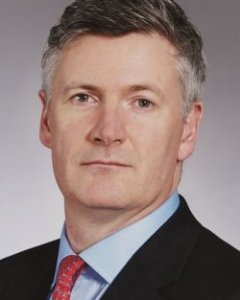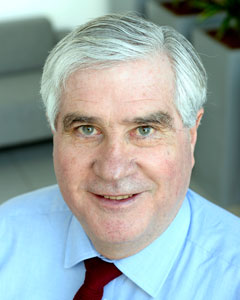 Source: www.immunocore.com
RELATED VIDEO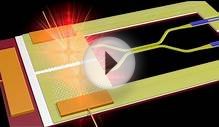 Semiconductor exciton polaritons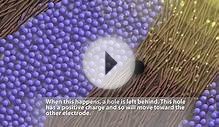 Semiconductor Blend Solar Cell animation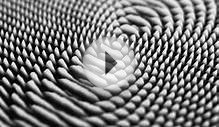 SEMICONDUCTOR - 20 Hz
Share this Post