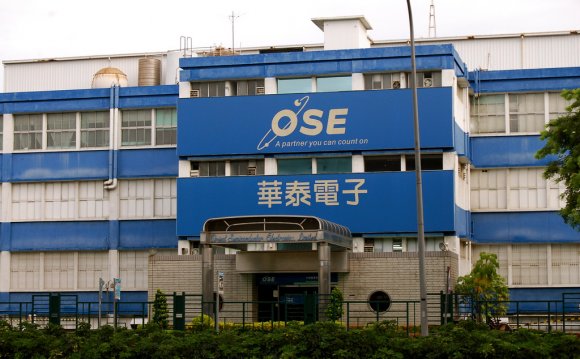 Site: Orient Semiconductor Electronics, Ltd. (OSE)
12-2 Nei Huan South Rd, N.E.P.Z. Kaohsiung, Taiwan, 81120
Tel: 886-7-361-3131; Fax: 886-7-363-2319
http: Participants: Edward S. Duh, Special Assistant to the President, Board of Directors
J.Y. Horng, Vice President, Semiconductor Group
W.L. Shieh, R&D Department Manager, Semiconductor Group
C.M. Wu, Director of Operations, Semiconductor Group
C.Y. Lin, Assistant Vice President, Finished Products Group
Allen K. Lin, Account Manager, Desktop Computer Group, Finished Products Group
N.C. Chiang, Director Customer Service Division, Finished Products Group
Wayne W.F. Fu, Group Leader, Notebook Computer Group, Finished Products Group
Mission and strategy
OSE produces IC packages and PCB assemblies and finished products (FP) for OEM customers. The strategy is to become the manufacturing arm for customers.
OSE Semiconductors specializes in plastic and hermetic IC packaging and testing. OSE designs the printed circuit layout of substrates for BGA assembly. New products include thin packages, P-BGA, and MCM-L packages.
OSE finished products are 100% OEM for PCB assemblies and finished products for desktop computers (40%), notebook computers (5%), PCMCIA/TCP cards (20%), network cards (15%), and industrial controls (5%). Motherboards, network cards, and PCMCIA cards account for 80% of sales.
As desktop motherboards move to China and India, OSE is focusing on BGA, TCP, and SMT technologies for PCMCIA cards and notebook motherboards.
Key elements of presentation
OSE has 25 years of IC and assembly experience. 1995 revenues were over $230 million.
OSE employs about 2, 332 people, 729 in finished products, 1, 528 in semiconductor group, and 75 in finance, administration, and EDP.
Of sales, Taiwan represents 40%, Europe represents 15%, and the U.S. 45%.
10 customers account for 85% of IC sales; 3 customers account for 80% of FP sales.
IC packaging production includes PDIP from 8 pin to 42 pin, PLCC from 20 to 84 pin count, SOJ-28 pin for SRAM and DRAM, SOP from 150 mil to 500 mil, and 150 mil (.3mm) SSOP design. TSSOP and TSOP with 1.0 mm body thickness began mass-production in 1995. They are used for PCMCIA cards and notebooks. QFP have pin counts from 44 to 256; LQFP have a 1.4 mm body thickness with pin counts from 48-176.
Leased lines (128K) to the United States allow for rapid communication and e-mail.
OSE has had ISO 9002 certification for both semiconductor and finished product assembly since 1993.
Key elements of tour
310 wire bonders get a 99.8 or 99.9% yield, with 70% expansion to 560 wire bonders in a class 10 cleanroom in 1996. One operator handles 12 bonders. A second operator focuses on quality. There is automatic detection of failures, and a no-rework policy.
Packaging of BGA with 328 I/O in pilot phase with 1, 800, 000 per month capacity in 1996. Prototype MCM-L with four chips and 500 I/O under development.
100, 000 desktop motherboards are produced per month. Long SMT lines include two Fuji high-speed chip shooters (CP-6 has 0.09 seconds placement) of 0603 components. Dual head Fuji machine places two QFPs at one time, or 320 pin count BGA devices.
TCP notebook daughter cards with Pentium CPU are produced with Intel technology
Core competencies
35 million completed chips are produced per month with 25% having high pin counts (over 100 pins) using 145 different types of lead frames.
OSE develops its own loading and off-loading equipment and related tools and jigs.
IC packaging and assembly technologies include BGA, TCP, and MCM developments.
OSE keeps excess capacity and flexibility to meet customer's demands.
Conclusions
OSE has semiconductor design capability for new packages, lead frames, heat dissipation, and BGA/MCM substrates; and tooling and equipment design capabilities for loading-unloading, mold-dejunk-trim and form-singulation of die sets, UV and laser marking, and in-line integration of marker and form-singulation equipment.
Source: www.wtec.org
RELATED VIDEO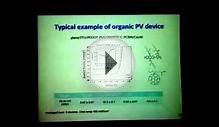 Nano@Tech - Organic Semiconductors for Flexible Printed ...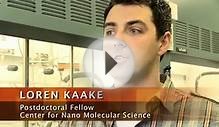 Organic and Polymeric Semiconductors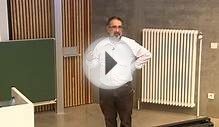 Organic semiconductors - part 2
Share this Post