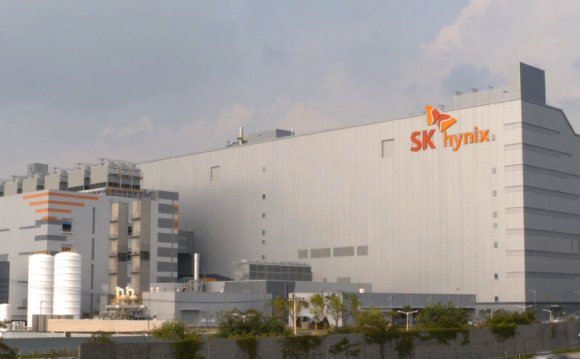 Headquarters Address 2091, Gyeongchung-daero, Bubal-eub, Icheon-si, Gyeonggi-do, Korea
9, Seongnam-daero 343beon-gil, Bundang-gu, Seongnam-si, Gyeonggi-do, Korea Cheongju
SK hynix America Inc.
Headquarters Austin Office Houston Office Raleigh office Seattle Office
SK hynix memory solutions Inc.
Headquarters
SK hynix Deutschland GmbH
Headquarters Helsinki Office Address Kuskinkatu 3, 20780 Kaarina, Finland
Tel. +3-769 Paris Office
SK hynix UK Limited
Headquarters Dublin Office Address 1st Floor, Block 10-3, Blanchardstown Corporate Park, Dublin 15. Ireland
Tel. 353-1-882-9600 Fax. 353-1-882-9600
SK hynix Italy S.r.l.
Headquarters
Softeq Flash Solutions LLC
Headquarters Address Kalvarijskaya Str., 42, 5th floor, Minsk 220073, Belarus
SK hynix Semiconductor (Shanghai) Co. Ltd.
Headquarters Chongqing Office Address Room5-7, Caifu Building A, No.2 Caifu Road, Yubei District, Chongqing, China
Tel. 86-(0)23-8819-7951 Xi'an Office Address Room 513, Block C, Door of City, No.1 Jinye Road, Xi'an, China 710065
Tel. 86-(0)29-8882-3652
SK hynix (Wuxi) Semiconductor Sales Ltd.
Headquarters
SK hynix Semiconductor Hong Kong Ltd.
Headquarters Address Suite 4401-02 & 11-12, 44/F, One Island East, 18 Westlands Road, Taikoo Place, Hong Kong
Tel. 852-2971-1600 Fax. 852-2971-1622
SK hynix Semiconductor Taiwan Inc.
Headquarters Address 11F, Lite-On Technology Building, No.392 Ruiguang Road, Neihu District, Taipei City 11492, Taiwan, R.O.C
Tel. 886-2-8752-2300 Fax. 886-2-8752-2368
SK hynix Semiconductor (Chongqing) Ltd.
Headquarters Address Xiyong Comprehensive Bonded Zone B Block v2-4/02, Shapingba District, Chongqing, China 400030
SK hynix Semiconductor (China) Ltd.
Headquarters
SK hynix flash solutions Taiwan Ltd.
Headquarters Address 6F-1, No.6, Taiyuen 1st.(Taiyuen Hi-Tech Industrial Park), Zhubei City, Hsinchu County 302, Taiwan
Tel. 886-3-543-2300 Fax. 886-3-543-2322
SK hynix Japan Inc.
Headquarters Address 23F, Shiroyama Trust Tower, 4-3-1 Toranomon, Minatoku, Tokyo
Tel. 81-3-6403-5500 Fax. 81-3-6403-5590/5591 Osaka Office Address 10F., Shin-Osaka NLC Bldg. 1-19-4 Higashinakajima, Higashiyodogawa-Ku Osaka 533-0033, Japan
Tel. 81-6-4809-8851 Fax. 81-6-4809-8966
SK hynix Asia Pte. Ltd.
Headquarters Address 8 Temasek Boulevard #11-03, Suntec City Tower 3, Singapore 038988
Tel. 65-6723-9337 Fax. 65-6336-5911 Penang Office Address Unit 17, Lower Level 5, Hotel Equatorial Penang 1, Jalan Bukit Jambul, Bayan Lepas 11900 Penang, Malaysia
432 Hanoi Office Address 2501-5 Keangnam Hanoi Landmark Tower, Plot E6, Cau Giay New Urban Area, Me Tri Ward, South Tu Liem District, Hanoi, Vietnam
Tel. 3420
SK hynix Semiconductor India Pvt. Ltd.
Headquarters Address Unit 10, Level 8, Innovator Building, ITPB(International Technology Park Bangalore), White Field Road, Bangalore 560066, India
-5273
macbook air education pricing
masters in early childhood education
blogging kaise kare
blogging with notion
wv board of education
secretary of education 2021
blogging revenue
marion county board of education
state education rankings 2020
blogging without a niche
blogging uses
wordpress not blog but website
harvard graduate school of education
blogging from home
adult education programs
aes education
blog entry
blog url
importance of education
education galaxy login
can i retire now blog
blogging with medium
trump education
byu education week
center for real estate education
anderson cooper education
trenton board of education
blogging set up
blog from kabul
blogging without showing your face
blog content
remote education jobs
apple store education
blog format
blogging sites for free
blogging events near me
blogging for seo
blog post excerpt
blog from wordpress
Source: www.skhynix.com
RELATED VIDEO
SK Hynix wants to boost share price with buyback: Pro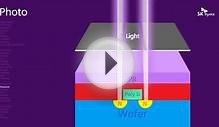 SK Hynix wafer fabrication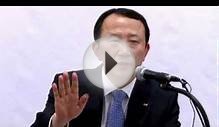 Semiconductor Day of Korea 20121025 Kwon CEO of SK hynix ...
Share this Post