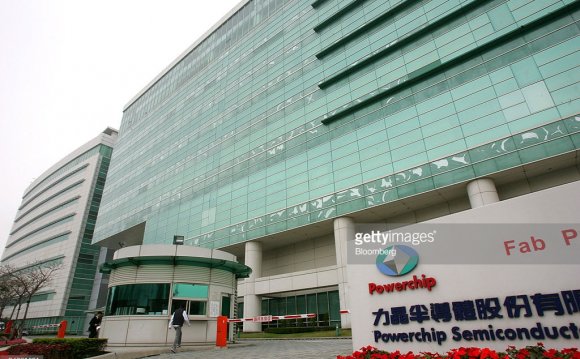 Powerchip Technology Corp (力晶科技) yesterday said it is seeking Chinese partners to make 12-inch chips at a factory in China in view of the rapidly growing semiconductor market there.
"We have been keeping an eye on China's tremendous demand for semiconductors, " Powerchip said in a statement.
"We have been approaching potential partners in the local chip industry, as well as governments for a tie-up over a period of time, " it said.
Powerchip said China is an important revenue source for the company, but added that no substantial plan has been made on equity investment in any 12-inch chip factory in China.
"The company will only invest in a 12-inch factory after obtaining support from credit banks and gaining government approval, " Powerchip said, adding that it would keep advanced technologies in Taiwan.
The Chinese-language DigiTimes newspaper yesterday reported that Powerchip planned to form a joint venture with the Hefei City Government to build a plant for 12-inch chips to make driver integrated circuits for LCD panels. Hefei is the capital of Anhui Province.
In addition to driver ICs, the company also makes power management ICs, DRAM chips and complementary metal oxide semiconductor (CMOS) image sensors, with major clients including Apple Inc, Samsung Electronics Co and Xiaomi Corp (小米).
The company made more than NT$10 billion (US$319.18 million) in profit last year, after Powerchip swung into the black by making profit of NT$11.54 billion a year earlier.
Even so, the company will be vigilant about capital spending and will not aggressively expand the budget, Powerchip said in the statement.
Thus far, United Microelectronics Corp (UMC, 聯電), the nation's second-largest contract chipmaker, is one step ahead of its local peers in 12-inch wafer investment in China, as the company is scheduled to make 12-inch chips at a new plant next year, using 55 nanometer and 40 nanometer technology, via a US$6.2 billion three-way venture with the Xiamen City Government and Fujian Electronics & Information Group (福建電子信息集團).
UMC is expected to make display driver ICs, image signal processors, image sensors and touch controller chips for smartphones and tablets.
Taiwan Semiconductor Manufacturing Co (TSMC, 台積電), the world's biggest contract chipmaker, is considering making 28 nanometer chips in China.
Source: www.taipeitimes.com
Share this Post