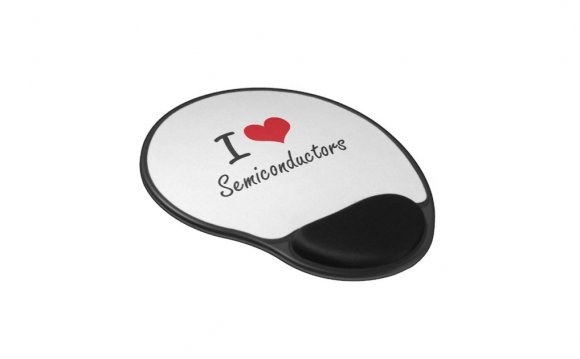 Semiconductors are mainly classified into two categories: Intrinsic and Extrinsic.
An intrinsic semiconductor material is chemically very pure and possesses poor conductivity. It has equal numbers of negative carriers (electrons) and positive carriers (holes). A silicon crystal is different from an insulator because at any temperature above absolute zero temperature, there is a finite probability that an electron in the lattice will be knocked loose from its position, leaving behind an electron deficiency called a "hole".
If a voltage is applied, then both the electron and the hole can contribute to a small current flow.
The conductivity of a semiconductor can be modeled in terms of the band theory of solids. The band model of a semiconductor suggests that at ordinary temperatures there is a finite possibility that electrons can reach the conduction band and contribute to electrical conduction.
The term intrinsic here distinguishes between the properties of pure "intrinsic" silicon and the dramatically different properties of doped n-type or p-type semiconductors.
Source: www.gitam.edu
RELATED VIDEO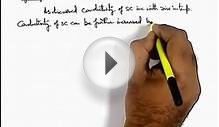 Types of Semiconductors (GA_SEM10)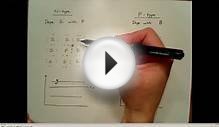 ENGR 313 - 03.02 n-type and p-type Semiconductors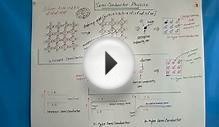 n- and p-type Semiconductors Part-4
Share this Post