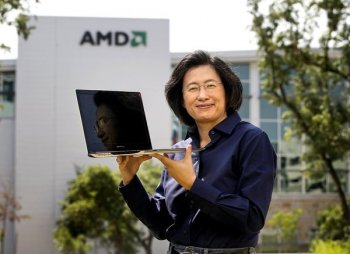 Advanced Micro Devices' semiconductor revenue slipped more than 9 percent last year, according to a new report.
The chipmaker's 2014 revenue of $4.67 billion was down from $5.14 billion the previous year, according to research firm Gartner.
It also ranked 15th in market share at 1.4 percent, down from 11th in 2013.
Laura Skelding
Lisa Su became AMD's chief executive in October.Laura Skelding/American-Statesman (2012)
AMD's formal headquarters are in Sunnyvale, Calif., but Austin is where most of its senior executives live and much of its engineering is done. The company, one of the world's largest chipmakers, has about 2, 000 employees in Central Texas.
"We made significant progress in 2014 expanding our high-performance processors into new markets like game consoles, embedded devices and business PCs, " AMD said in a statement Tuesday. "Our focus remains on delivering world class performance, while driving energy efficiency, for our products that will create better user experiences and fuel long-term growth."
Overall, worldwide semiconductor revenue totaled $339.8 billion in 2014, a 7.9 percent increase from 2013 revenue of $315 billion. Leading the pack was Intel, which reversed two years of revenue decline with 4.6 percent growth and $50.8 billion of revenue in 2014. Intel's 15 percent market share was far above number-two Samsung Electronics' 10.4 percent.
AMD's revenue drop capped a transitional year for the company, which saw a leadership change and layoffs. In October, AMD said it would cut 7 percent of its global workforce in the fourth quarter to improve its bottom line.
The chipmaker has been dealing with weaker revenue and profits for some time. The company said it expected the staffing reductions and related real estate moves to save $85 million in 2015.
Source: www.statesman.com
RELATED VIDEO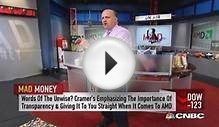 A tale of two semiconductor companies: INTC & AMD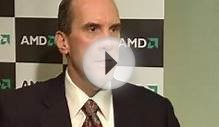 Semiconductors in downturn: AMD
Share this Post