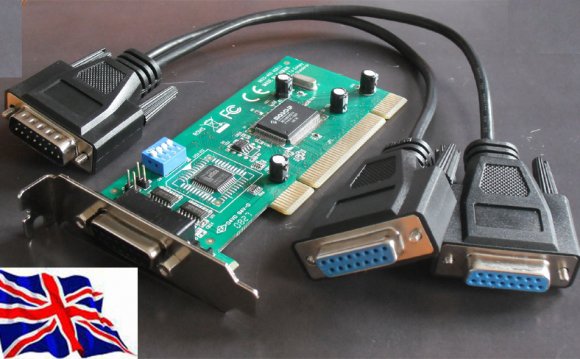 MosChip is a market driven company that incorporates the latest in cutting edge technologies. We offer a broad selection of connectivity solutions that includes PCI, PCI-e, Ethernet, IEEE1394, USB, Serial, Parallel and GPIO interfaces. Our Network based products include SOHO, NAS and IPSec industrial solutions as well as A/V processors. We pride ourselves on utilizing the best security solutions currently available in the market place. For your highest security needs we offer AES, DES, Blowfish, DRM, 5C, M6 and proprietary IP solutions to our security minded customers. These features are often found in our software that include Drivers, Application Development Support, Firmware. We also offer Utilities and Debug Tools for some of our feature rich A/V solutions for example.
In our vast engineering department we can provide Design-in-Support at the onset of new product development. This includes System Architect, Performance Analysis, PCB Layout, Signal Integrity, Power and Thermal management, which brings an overall lower systems cost. With this comes the Integration of Processors, Security, DDR2, SRAM, Flash, EEPROM, vast Connectivity options, Audio/Video, Displays and more into our solid product line.
Specialties
SOC, ASIC, FPGA, PCB, Design, Verification, Synthesis
Website

Industry

Semiconductors

Type

Public Company

Company Size

201-500 employees

Founded
Source: www.linkedin.com
RELATED VIDEO
C. Dayakar Reddy, Managing Director, MosChip Semiconductor ...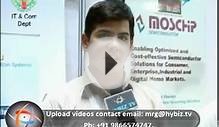 Raghavendra RV, Moschip Semiconductor Technology Ltd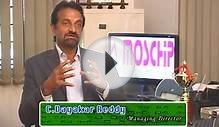 PC Virtualization System by MosChip Semiconductor
Share this Post