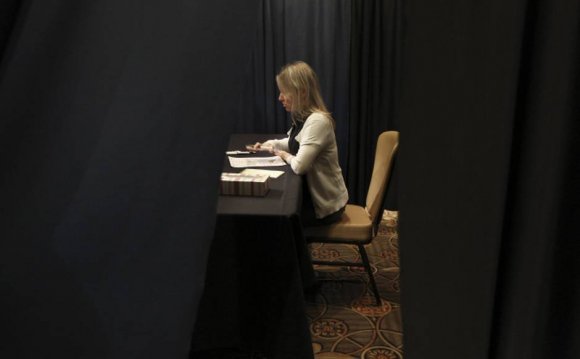 Rivals of Texas Instruments Inc. are lining up to hire wireless engineers and developers recently laid off by the company to help them alleviate a shortage of skilled workers.
Companies such as Research in Motion and Samsung Austin Semiconductor are recruiting in the Dallas area, and Apple reportedly has done the same overseas.
The hiring hustle reflects the global breadth of the technology industry as well as the widespread competition for skilled workers as companies strive to develop faster, smaller and more complex technology and products — especially in the wireless mobile field.
"What we've seen is a shortage of skilled tech workers, " said Alice Hill, managing director of tech job board Dice.com. "Dallas is at a standstill. Tech workers aren't leaving as quickly because of the economy, so when they go on the market, there's a pent-up demand to jump on anybody."
Dallas-based Texas Instruments is cutting about 1, 700 jobs worldwide, including 500 in North Texas, as part of a restructuring of its wireless business. A company spokeswoman said layoffs would occur in the United States, France, India and Israel.
"TI has a talented group of engineers that would be a good fit for almost any chipmaker or hardware maker in general, " said Brian Colello, a semiconductor analyst for Morningstar Inc. "Even though TI is exiting this space, there still are plenty of people out there in this space who need people."
The Dallas-Fort Worth area this month posted the biggest jump in tech job openings of 10 major metropolitan areas — up 9 percent to 2, 964, according to Dice.com. U.S. tech job openings top 80, 000.
Nationally, the unemployment rate for tech professionals in November fell below 3 percent, to 2.8 percent, for the first time during the economic recovery, according to the U.S. Bureau of Labor Statistics.
Nationally, job openings have outpaced hiring and layoffs in the last year. The nearly 3.7 million job openings in October were up nearly 4 percent from September and about 8 percent from October 2011.
Despite recent layoffs itself, BlackBerry maker Research in Motion on Tuesday held interviews with about 200 experienced wireless engineers, radio programmers, user interface engineers and others — mostly from TI. RIM wants to hire about 60 people in Irving.
Last month, Canada-based RIM laid off 238 people — mostly customers service employees — at its U.S. headquarters in Irving to cut costs as it struggles to regain market share lost to Apple iPhones and Android phones.
Anshuman Kowtha of Irving, who was let go from TI last month after six years as an engineering manager, thought his interview with RIM went well, but he was still a bit worried.
"When you have so many people coming at once, I don't know if you can take a position on a person in like 30 minutes, " he said of the RIM interview process. He plans to interview with other companies, too.
RIM didn't make any on-the-spot job offers but planned to make offers as soon as Wednesday, said Bill Timm, director of product delivery in Irving.
"We're seeing heavy competition in this mobile space, " he said. "We want to move quickly to hire these people."
Timm said RIM faces recruiting rivals such as Amazon, Qualcomm and Samsung.
San Diego-based semiconductor maker Qualcomm Inc. declined to comment. A phone call to Seattle-based Amazon Inc. was not returned.
Samsung Austin Semiconductor will hold a job fair Thursday in Richardson to help fill up to 200 process and equipment engineering jobs, said senior human resources manager Charmaine Winters. The company isn't recruiting here solely because of TI, but having experienced engineers available to interview was an advantage, she said.
She noted that hiring is competitive in Texas because the tech market is "fairly small." Samsung employs about 2, 400 people in Austin.
The competition could get worse next year.
Two new surveys — one by Dice.com and one by advisory firm KPMG — each found that two-thirds of semiconductor executives or recruiters plan to hire next year as part of an industry rebound. The semiconductor industry has seen lower revenue this year as demand has weakened for chips.
Levon Petrosian of Plano is exploring his options after just losing his design manager job at TI. On Tuesday, he waited for an interview with RIM, but he's considering leaving the area.
"The job market is pretty good right now, especially in Austin and on the West Coast, " Petrosian said.
Follow Sheryl Jean on Twitter at @SherylJeanDMN.
When: 1-7 p.m. Thursday
Source: www.dallasnews.com
Share this Post