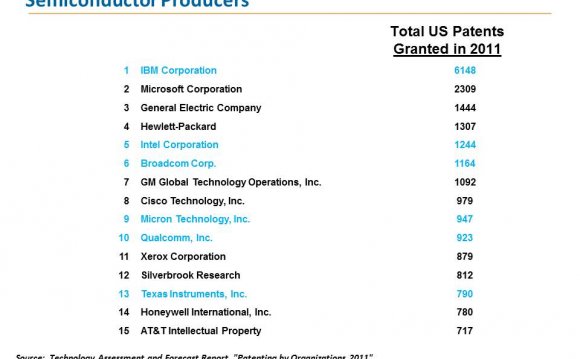 IC Insights will release its November Update to the 2015 McClean Report later this month, and its new 2016 edition of The McClean Report in January. The November Update will include the latest IC market forecasts by product type through 2019, a detailed forecast for semiconductor industry capital spending by company for 2016, and a ranking of the top-25 semiconductor suppliers' forecast for 2015 (the forecasted top-20 2015 semiconductor suppliers are covered in this research bulletin).
Since all of IC Insights' figures are presented in U.S. dollars, a strengthening U.S. currency deflates foreign sales and market results while a weakening U.S. dollar serves to inflate the sales and market figures. Thus, the rare occurrence of significant strengthening of the U.S. dollar versus the four major currencies shown in Figure 1 is expected to deflate the combined 2015 semiconductor sales growth rate of the top 20 suppliers by four percentage points. Moreover, the strong U.S. dollar is forecast to lower the total worldwide semiconductor market growth rate by three percentage points to -1% this year.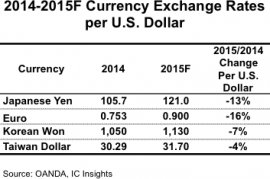 Figure 1
This currency "deflation" effect presents itself in the form of lower semiconductor average selling prices (ASPs), which are forecast to register a 3% decline this year. The continuing strength of the U.S. dollar throughout 2015 is one of the reasons IC Insights lowered its IC market forecast for this year from +1% to its current -1% expectation.
The forecasted top-20 worldwide semiconductor (IC and O S D—optoelectronic, sensor, and discrete) sales ranking for 2015 is depicted in Figure 2. As shown, it is expected to take just over $4.4 billion in sales just to make it into the 2015 top-20 ranking and seven of the top-20 companies are forecast to have 2015 sales of at least $12.0 billion. The ranking includes eight suppliers headquartered in the U.S., three in Japan, three in Taiwan, three in Europe, two in South Korea, and one in Singapore. The top-20 supplier list includes three pure-play foundries (TSMC, GlobalFoundries, and UMC) and five fabless companies. If the three pure-play foundries were excluded from the ranking, Japan-based Sharp would be ranked 18th, U.S.-based AMD 19th, and China-based fabless supplier HiSilicon 20th.
Source: anysilicon.com
RELATED VIDEO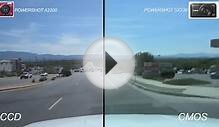 Top 20 Advanced Driver Assistance Systems Companies 2015 ...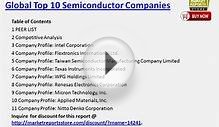 Global Top 10 Semiconductor Companies: Company Guide
Share this Post