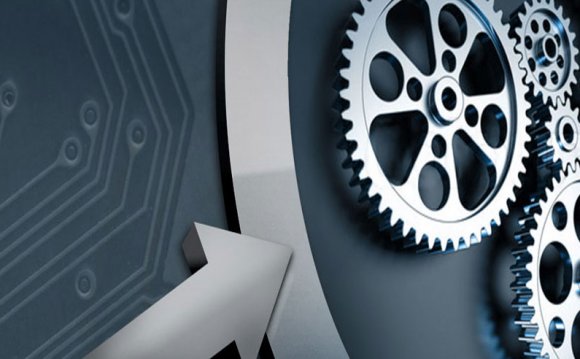 Dr. Russo currently serves as Founder & Chairman of the Board of GEO Semiconductor. Previously he served as Co-Chairman and CEO since founding GEO Semiconductor in 2009. He also serves as Director of FONOLO ( and SBG Labs ( and an Advisor to SiOnyx – the "Black Silicon" Company ( Prior to founding GEO Semi, Dr. Russo Founded Silicon Optix in 2000, a privately held fabless semiconductor company, serving as Chairman & CEO through 2008. GEO acquired certain assets from Silicon Optix in 2009. Prior to Silicon Optix, Dr. Russo was the founder, Chairman and CEO of Genesis Microchip (acquired by ST Micro in 2007) through 2000, including its successful NASDAQ IPO in 1998, and on its board until 2001.
Prior to founding Genesis, he was General Manager of GE's Microelectronics Center, Senior Manager in GE's Industrial Electronics Group and Head, Microsystems Research at RCA's David Sarnoff Research Center.
Dr. Russo received his B. Eng. from McGill University and his MSc and PhD in EECS from UC Berkeley. He holds six U.S. patents, is a Fellow of the IEEE and has received numerous RCA and industry awards, including the IEEE Centennial Medal and the 2006 Tech Pioneer Award from the World Economic Forum. He served as an outside director of ATI Technologies from 2001 through its acquisition by AMD in late 2006, as well as numerous private venture funded start-ups acquired by public entities (e.g., RocketChips – acquired by Xilinx, Atmos – acquired by MoSys).
Dr. Russo is a member of the Global Semiconductor Association (GSA) Emerging Company CEO Council and participates in its EDA sub-committee.
President & CEO
David Orton currently serves as President & CEO of GEO Semiconductor and is on the Board of Directors. He also serves on the Board of directors of two mid to late-stage start ups: SuVolta, and Z-Space. David was Chief Executive Officer of Aptina Imaging from August 2009 through September 2012. Prior to his work at Aptina, he served as CEO at venture-backed start up, DSM Solutions from late 2007 through mid 2009, which has been renamed SuVolta. David also served in 2006-2007 as Executive Vice President of Visual and Media Businesses for AMD overseeing strategy and operations following the company's acquisition of ATI Technologies. At ATI Technologies he served as the President and Chief Executive Officer of the global fabless semiconductor company where he grew the company's revenue from $1B in 2000 to $2.4B in 2005. He held the position of President and Chief Executive Officer at ArtX, Inc., and has held a number of senior management roles at Silicon Graphics, Inc, including Senior Vice President of the Visual Computing Group. His experience also includes graphics and semiconductor work with General Electric and Bell Laboratories. David holds patents in graphics and computer architecture. He earned a Bachelor of Science degree in mathematics and economics at Wake Forest University, and a Master of Science degree in electrical engineering from Duke University.
CTO
Dr. Zorawar Bassi serves as CTO for GEO Semiconductor Inc. and is a key inventor of GEO's patented warping (eWARP®) technology. From 2009 to 2011, Dr Bassi served as Director of R&D at GEO, leading the research and IP development efforts. Prior to joining GEO, Dr. Bassi was a Senior DSP Engineer at Silicon Optix (2000-2009), where he architected three generations of geometry processing chips (acquired by GEO), and made important contributions to their video processing technology.
Dr. Bassi holds numerous patents world-wide, including 10 US patents, as well as having several scientific publications.
Dr. Bassi received his B.Sc. degree from University of Toronto, and his M.Sc. and Ph.D. degrees in Theoretical Physics from Cornell University. Dr. Bassi is a member of the American Physical Society.
Source: www.geosemi.com
Share this Post