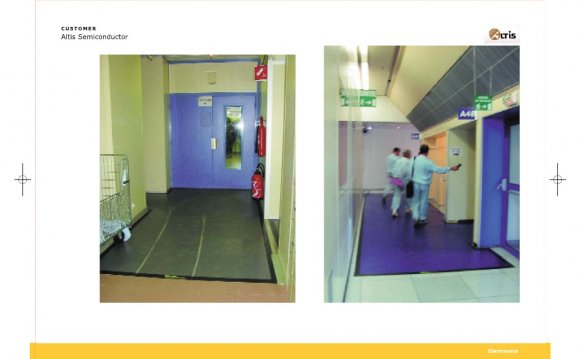 Leading Innovative European Specialty Foundry serving worldwide base customers
Altis Semiconductor, located in the Greater Paris area (France), is a long established independent and innovative European based specialty foundry, and is well positioned to address the growing demand for differentiated high quality semiconductor processes supporting very specific and demanding customer requirements.
Altis Semiconductor is recognized as a world class provider of silicon manufacturing and technology development. The baseline technologies for Altis, enhanced by internal developments, have their origins in the proven technology platforms of IBM and Infineon. This innovative specialty foundry, with a robust technology portfolio, proven operational experience and quality, is offering a full range of value-added foundry services.
Altis serves market leaders in the automotive, industrial, computer, consumer, security, micro-controllers, networking and wireless market segments.
The commitment to OUR customers
Altis Semiconductor, with a robust technology portfolio, proven operational experience and quality, offers a full range of value-added foundry services.
Relying on pure play foundry expertise and process options development know-how, adressing multiple market segments, Altis gained the diversification strenghts and adaptability behavior needed to adress the More than Moore applications segments.
Altis Semiconductor implements a Total Quality Management strategy, based on ISO 9001 (certified since 1991) and ISO/TS 16949 (certified since 2001) standards. The site is TUVIT certified for manufacturing & Testing of security products since 2004 and has been certified according to the ISO 14001 environmental management standards since 1998.
The team
Altis Semiconductor has an international and culturally diverse workforce, as well as a worldwide network of partners. Our people are professional, open-minded, and focused on finding the best solutions for you. Altis has consolidated its worldwide presence through sales offices located in Europe, the Middle-East, Asia Pacific and Americas. Altis has established a partnership with a dedicated design center in Malaysia as part of our eco-system for IP/SoC design and engineering support.
The largest advanced production capacity dedicated to foundry in Europe
With a capacity of 40K+ 8" wafer starts per month of 110nm to 250nm technology node (75% Copper interconnects), its competitive CMOS based specialty technologies in RF, high-performance analog mixed signal, non-volatile memory and high voltage options adresses a broad range of end market applications, including embedded systems, security and power management.
Trust & Confidentiality
Altis' history is that of innovative technology development, customization and customer specific technology transfers. Altis is recognized and well known for its flexibility in adapting to specific customer needs and requirements, particularly in the fields of wireless connectivity, automotive and security products. With our extensive experience in smart card manufacturing and the requisite security controls, Altis Semiconductor has proven itself as a trustworthy business partner for sensitive product manufacturing.
Source: www.altissemiconductor.com
RELATED VIDEO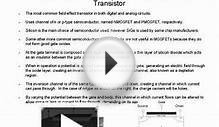 MOSFET - Metal-Oxide-Semiconductor Field-Effect Transistor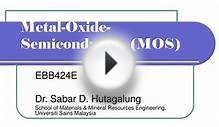 Metal-Oxide-Semiconductor MOS
Share this Post