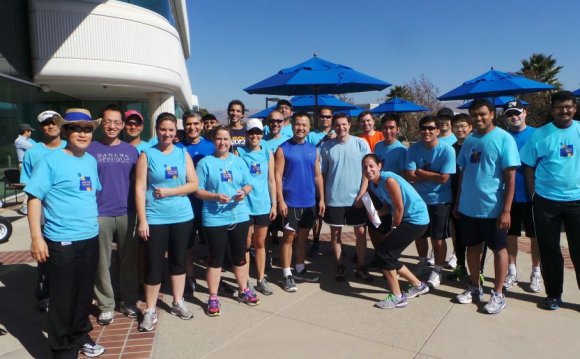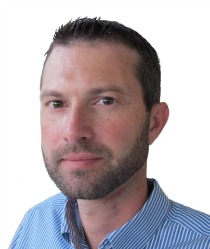 David Scot Laughlin
Last summer David Scot Laughlin, a Goose Creek Memorial High School Career and Technology Education Teacher for Goose Creek Consolidated Independent School District in Baytown, Texas moved his family of six to Austin, Texas to participate in a four week externship at Samsung Austin Semiconductor. The externship was enabled through Nepris, a cloud based platform connecting industry and education.
Laughlin who shares Samsung's passion for innovation and technology learned about the opportunity shortly before the summer. Based on his education and past work experience he felt he was a perfect fit for the opportunity. If selected he planned to share his experience in the semiconductor industry with his students. For Laughlin it was another way to connect industry to the classroom, "It's important to make sure student's education and industry are aligned to maximize student learning."
Laughlin spent four weeks shadowing multiple departments to understand the semiconductor industry and S-LSI Technology process. This process enabled him to spend at least a day in each of the departments giving him an excellent overview of Samsung Austin Semiconductor as well as the daily duties of both the engineers and facility engineer's daily duties. The most shocking learning moment came when Laughlin learned the cost of new equipment to produce the technology, "It is in excess of 100 million dollars each and they have many. I had no idea!"
During his experience, he enjoyed working in the Photo Engineering Department and Innovations the best. What impressed Laughlin the most was the people, "I felt like part of a huge family in Austin at Samsung. I had the opportunity to speak to Shinoh Kim Vice President of Facilities after the 2nd quarter meeting which was very meaningful. Samsung has a well structured and professional work environment, heavy use of data analysis to monitor the manufacturing process", said Laughlin.
To share his experience with his 9th- 12th grade students Laughlin took daily notes during his time at Samsung Austin Semiconductor and created a presentation to share with his students. During the first few weeks of this school year Laughlin engaged his students in conversation about the semiconductor industry and the process it takes to make S-LSI Technology, career paths and resume building. "I can say students are asking lots questions and showing interest which is great!" Laughlin added.
The experience was so positive that Laughlin would like to explore other possible summer externships with companies such as ExxonMobil, Chevron Phillips, John Deere and Google. Laughlin believes, "you have to stay current with technology to keep a leading edge and to share with students your experience to help them grow. Without Nepris I would not have known such opportunities existed."
About David: David Scot Laughlin is currently a Goose Creek Memorial High School Career and Technology Education Teacher for Goose Creek Consolidated Independent School District in Baytown, Texas. In his seven years at Goose Greek Consolidated Independent School District he has taught many classes including Architectural Computer-Aided Design, Electronics, Small Engine Technology, Audio Video Production, Commercial Photography, Engineering Design & Problem Solving, Business Information Management, and Money Matters. He also teaches Architectural REVIT and AutoCAD classes at Lee College in Baytown, Texas where he received his Associates of Applied Science degree in Computer-Aided Design Drafting Technology. Prior to teaching Laughlin worked in industry as a Design Engineer using Computer-Aided Design software to build water park slide structures for NBGS International in New Braunfels, Texas owners of Schlitterbahn. He also worked for Lambert Architects in Lewisville, Texas designing homes and office buildings and owns his own business.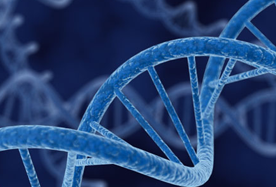 Laughlin received his Bachelor of Arts degree from the University of North Texas in Radio, Television & Film with an internship at Channel 8 WFAA-TV News Station in Dallas, Texas.
About Author: Shari is self described technology geek who by day is responsible for developing technology solutions for education. Her passion is to enhance learning & instruction by harnessing the power of video & technology to engage, empower, excite & motivate both teachers & students. At night she is a mom of 2 with a love for food, cooking, photography and art.

It would be hard to imagine a science teacher in North America who is not familiar with the notion of STEM Education. And although the levels of awareness and acceptance of the STEM philosophy continue to grow, pinning an actual definition on STEM (or a more inclusive "STEAM") has proven to be pretty challenging. However, this should not be all that bothersome to us, nor should it be a cause for undue hand-wringing. How about if we call it a good, solid, interdisciplinary, responsible, real-life, engaging strategy for teaching? Even the harshest critic of "education reform" would find it tough to argue against such a philosophy. Besides, the broader argument would be that what is needed education REFORM, but rather an education REVOLUTION. But I digress…..sort of.
As a 34-year veteran of the public school science classroom, nothing has thrilled me more than seeing apathy and disinterest in teenagers morph into a passionate interest in experiencing science first-hand. Going to school every day KNOWING that this would be happening has made me want to never stop learning and improving as an educator. If you're a teacher, I trust that you are smiling or nodding. Or both. Seeking and finding new, cutting-edge resources that will further enthuse my students never ending quest for me. This past school year, that quest led me to discover Nepris.
Most high school science teachers in our country are really, really good. Going beyond what is simply required is normal. Doing anything to help every kid learn is a typical mindset among our heroes in our science classrooms. There have been lots of times throughout my teaching career when my students have chosen to pursue careers in science because of some spark that occurred in my classroom or lab. But these have been incidental and situational. Truth be told, until recently I was content to allow nature to take its course, so to speak. Even though I wanted to fire up kids for science, I did a woeful job of recruiting them for careers in science. Sure, pretty much every kid comes into my AP Biology classroom believing that he or she will be a physician when they grow up, but the reality is that very few actually DO become physicians. But every year, countless dozens could still be wooed into considering science careers by providing them with an increased awareness of the types of careers that are available in science fields.
Source: www.nepris.com
Share this Post