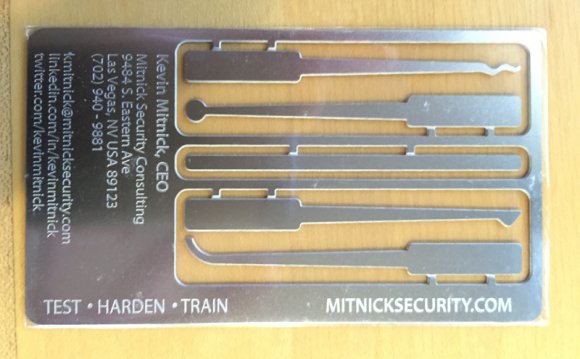 AUSTIN, Texas--Freescale Semiconductor (NYSE: FSL) announces that its Kinetis K8x microcontroller family, the industry's most secure MCUs based on ARM® Cortex®-M technology, is now shipping worldwide in volume quantities. The company has also introduced the pin-compatible Kinetis KL8x family, which retains many of the same world-class security features, while leveraging the energy-efficiency of the ARM Cortex®-M0+ core to address secure mobile applications including point of sale products.
As consumers embrace the ease-of-use and convenience of cashless and contactless payment, global retailers continue to invest in electronic mobile POS (mPOS) solutions, with the market projected to grow to more than 80 million installed units by 2018 according to IHS Research. mPOS equipment manufacturers need technology and solutions designed to address this growth, while meeting the stringent security and battery life requirements of the latest IoT-inspired mobile payment technologies.
Additionally, the Kinetis KL8x MCU family's high performance, encryption/tamper detection features and ultra-low power capabilities extend its reach beyond traditional mPOS pin pads and terminals into more power-restricted payment applications, such as smartphone and tablet attach readers, as well as those embedded in wearable technology.
"These Freescale products strengthen our leadership position in embedded security, and give mPOS system developers access to features historically found only on high-end processors, " said Steve Tateosian, manager of Microcontroller Platforms for Freescale's Microcontroller group. "With Freescale devices now deployed across a range of PCI 4.0-certified POS equipment, these newest Kinetis MCUs are helping to enable a more secure future for expansive mobile payment technology in the IoT era."
Kinetis K8x/ KL8x MCUs: world-class security and power efficiency
The advanced security and power management features of the Kinetis K8x and KL8x families include:
Hardware asymmetric cryptography – high-speed, code- and power-efficient data authentication with support for the latest encryption protocols
Tamper detection – monitoring of variations in voltage, frequency, temperature and physical attack
EMV®-compatible ISO7816-3 SIM interfaces – architected for EMV compliance and supported by an EMV Level 1 software stack
Sleep mode power consumption from 2.5µA with the SRAM content retained and RTC enabled (KL8x)
Crystal-less USB OTG controller, 16-bit ADC and multiple serial communication interfaces can all function autonomously in low-power modes with minimal CPU intervention
Speed PCI certification with the TWR-POS-K81 reference design
To complement these new MCUs, Freescale today also introduces the TWR-POS-K81 – a complete POS reference design engineered to speed the device Payment Card Industry (PCI) certification process. Supporting both the K8x and KL8x MCU families, it includes a chip-and-PIN keypad based on Cirque® SecureSenseTM technology. The solution complies with PCI PTS requirements without the need for physical protection of the touch sensor. The TWR-POS-K81 module interfaces to a contact/contactless card module with near field communication (NFC) technology from NXP. Full application software and documentation for (pending) PCI PTS 4.x certification are also available under NDA.
Availability
Production-qualified Kinetis K8x MCUs are now available with suggested resale pricing from $4.29 (USD) in 10k unit quantities. Development support is provided by the TWR-K80F150M Tower development kit and the FRDM-K82F Freedom development platform. The TWR-POS-K81 reference design will be available to customers under NDA in December 2015.
Production-qualified Kinetis KL8x MCUs are scheduled to be available in December 2015 with suggested resale pricing from $2.79 (USD) in 10k unit quantities. The TWR-KL82Z72M Tower development kit and FRDM-KL82Z Freedom development platform is also expected to be available in December 2015. For more information, visit or contact your Freescale sales representative.
About Freescale Semiconductor
Freescale Semiconductor [NYSE:FSL] enables secure, embedded processing solutions for the Internet of Tomorrow. Freescale's solutions drive a more innovative and connected world, simplifying our lives and making us safer. While serving the world's largest companies, Freescale is also committed to supporting science, technology, engineering and math (STEM) education, enabling the next generation of innovators. www.freescale.com.
how much science is in nursing
how project iphone to tv
how much device time
how many management styles are there
where to build science nexus
how far phone from apple watch
how much system unit
whose product is dr pepper
how long system restore take
why solutions are important
how much managers check bpi
where system of government in australia was inherited
why design systems
how many entrepreneurs fail
how design a t shirt
whom company
who project in ku
which teaching jobs are in demand
how many technology parks are in india
where system preferences on iphone
startup costs
how far london to usa
where is solution explorer in visual studio
how london buses work
startup whom
how many startups registered in india
how road map
which product should tomas choose
how much start up
what project are you most proud of
how solution is saturated
how development of a training program is prepared
how management principles are derived
when science was wrong
what product is dr pepper
which startup is best in india
how long startup repair windows 7
how science and religion work together
whose immune system is stronger
roadmap to or roadmap for
from where did educational technology originate
how much manager earn
which solution is a homogeneous mixture
where to teach english online
what teaching has taught me
where business intelligence is used
when london stock market open
how much teaching english taiwan
Source: www.businesswire.com
Share this Post