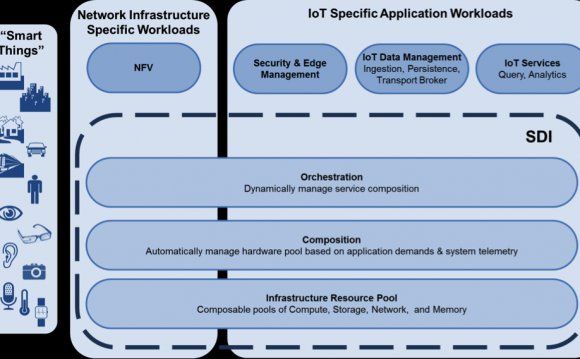 Now that the $11.9 billion sale of Austin-based Freescale Semiconductor to NXP Semiconductors is complete, company executives are looking forward — and promise that Austin will remain "hugely important" to the new, combined company's future.
Europe-based NXP said the Freescale acquisition, which closed Monday, will position the company as a global market leader in electronics for Internet-connected smart devices.
Freescale provides computer chips to facilitate embedded processing in a wide array of products, from traditional computing platforms to home appliances and automobiles. NXP's security chips are used in security cards, government passports and building ID tags.
The deal values the combined company at more than $40 billion and would make the business an industry leader within the automobile and industrial semiconductor markets.
"Today's formation of the new NXP is a transformative step on our journey to become the industry leader in high performance mixed signal solutions, " said Rick Clemmer, NXP's CEO and the man who will lead the new combined company. "By combining NXP's security leadership with the computing expertise that Freescale has, we will bring much more complete solutions to our customers."
Freescale's engineering operations in Austin are expected to remain intact, and its two Central Texas chip plants will continue in operation for the time being.
John Dixon, director of corporate marketing for NXP Semiconductors, said that while the Freescale brand is going away, the company's operations in Austin will have a major role in the new combined company. That mirrors earlier comments from Clemmer, who in April told the American-Statesman, "It's not like we're going to come in with an ax and everything's going to move to the Netherlands' headquarters."
"My belief is that Austin is going to be a hugely important part of the new company, " Dixon said. "There are 5, 000 people in Austin, and I would expect that to continue to grow in coming years. The great thing is the actual portfolio is well matched. We have been focusing on the exact same markets for years, but we have different products in those markets. There is not very much overlap at all, and we've been able to slide both sets of portfolios together."
Dixon said with the sale now closed, Freescale and NXP will be able begin implementing some of the plans the companies' leaders had in mind when they conceived of the merger.
"The next phase is sharing confidential information, which we have not been able to do. We can now start looking at road maps and pulling together all the technologies that we have from both companies, " Dixon said.
Analysts say Freescale and NXP appear to be a good fit with complementary technical strengths and not too many product "overlaps."
Both companies were spun off from veteran major electronics makers. Freescale emerged from Motorola Inc. in 2004, and NXP was spun off from Philips Electronics in 2006. Both have big, diverse product portfolios and strong chip design teams.
"They are both engineering oriented and somewhat conservative, " analyst Rob Lineback with IC Insights said.
Lineback said the merger looks like a good fit, but it might take a few years to see how well it works out. Lineback said 2016 "will probably be the honeymoon period. It might take until 2017 before we see how well it is going."
The combined company will be the biggest supplier of chips to the global automobile industry and a sizable supplier to makers of equipment for mobile communications networks.
At Freescale's Oak Hill campus, the close of the NXP deal Monday meant more than new security badges for employees. It was also a well-choreographed inauguration for the new company.
Workers spent the morning on tasks such as swapping out the Freescale flag at the campus's main entrance for an NXP one. Signs in hallways that read "Freescale" were switched to read "NXP."
In the afternoon, NXP held an all-employees meeting in the cafeteria with videos and speeches from top NXP executives touting the benefits of the newly merged Freescale and NXP.
Source: www.mystatesman.com
Share this Post