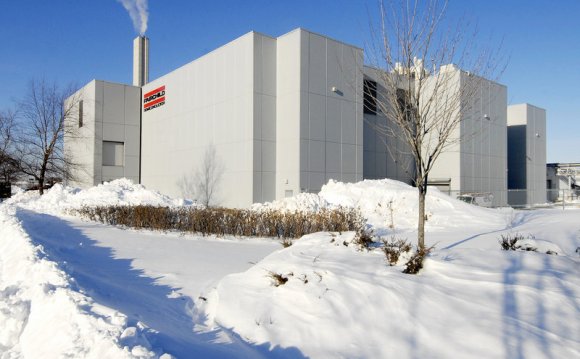 The wave of consolidation rolling through the semiconductor industry has reached one of the forefathers of Silicon Valley, as ON Semiconductor agreed to buy Fairchild Semiconductor for approximately $2.4 billion last week. The transaction, expected to close in the second quarter of 2016, will establish a new company with revenues of approximately $5 billion.
ON Semiconductor made the purchase to strengthen its position in the industrial, smartphone, and automotive markets, the company said in a prepared statement. Fairchild, which has specialized in power-management semiconductors since 1957, designs and manufactures thousands of components used in these markets.
According to statistics from the energy department, the share of U.S. electricity flowing through power electronics is expected to be around 80% by 2030. The Energy Department foresees its rapid uptake in industrial motor systems, which today consume about 70% of the electricity consumed in U.S. manufacturing.
Kieth Jackson, CEO of ON Semiconductor, said that the move would establish a power electronics company with a highly diverse range of products. While ON Semiconductor concentrates on low-voltage chipsets, Fairchild has typically focused on high- and medium-voltage semiconductors.
In recent years, Fairchild has suffered from lower demand for its products in telecommunications, mobile devices, and appliances. Toward the end of August 2014, the company began to shut down several wafer fabrication plants, including its manufacturing and assembly facilities in West Jordan, Utah, and Penang, Malaysia. Around the same time, the company also announced that it would close its 5-in. wafer fabrication lines in Bucheon, South Korea.
Due to higher manufacturing costs and slowing growth, Fairchild has taken a different approach to manufacturing chips than companies attempting to follow Moore's Law—the idea that the number of transistors on an integrated circuit will double every two years. For instance, Intel Corp. constantly builds new factories to put smaller and smaller transistors onto its expensive microprocessors and memory chips. Fairchild, on the other hand, has continued using older production lines to keep manufacturing costs down.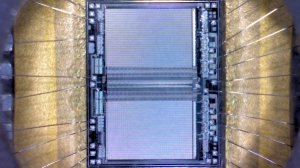 Last year, after closing its 5-in. production facility in South Korea, Fairchild announced that it would eliminate all of its 5-in. and 6-in. wafer fabrication lines. From that point, it continued to operate its 8-in. wafer facilities in South Portland, Maine, and Mountain Top, Pa., in addition to the 6-in. and 8-in. facilities it still had in South Korea. Intel and Samsung, on the other hand, have the facilities to produce 12-in. wafers and have already begun research into more advanced manufacturing methods.
Despite its recent struggles, Fairchild has proudly maintained some of the richest history in the entire semiconductor industry. The company traces its roots back to Shockley Semiconductor Laboratories in Santa Clara Valley, Calif., which was founded in 1955 by the co-inventor of the transistor, William Shockley. In 1957, eight scientists who would later become known as the "traitorous eight" left the company, developed a method for mass-producing silicon transistors, and founded an early incarnation of Fairchild.
In 1968, two of the original "traitorous eight"—Robert Noyce and Gordon Moore—departed from the company and formed Intel Corp. By that time, former Fairchild employees had started several new semiconductor companies. These included a restructured National Semiconductor Corp. (which later purchased Fairchild), Advanced Micro Devices (AMD), and LSI Logic Corp. These companies, which were sometimes called "fairchildren, " congregated in the region known today as Silicon Valley.
In contrast to the early days of the integrated circuit, when companies were branching out in all directions, the semiconductor industry has recently experienced a wave of consolidation. This year, Intel, NXP Semiconductor, and Avago Technologies have acquired Altera, Freescale Semiconductor, and Broadcom Corp., respectively. Alone, these transactions have totaled over $70 billion. Last month, Dialog Semiconductor agreed to purchase Atmel for $4.6 billion and Western Digital acquired SanDisk for around $19 billion.
Source: electronicdesign.com
Share this Post