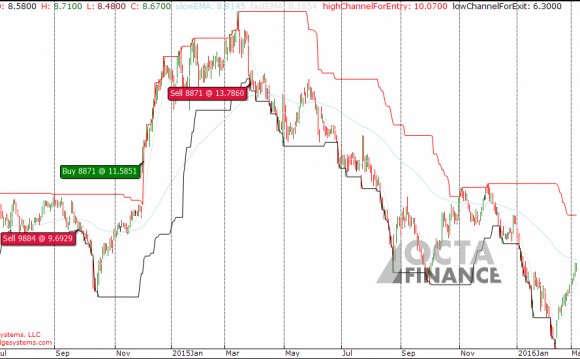 SAN JOSE, CA - (Marketwired) - - Cypress Semiconductor Corp. (NASDAQ: CY) and Spansion, Inc. (NYSE: CODE)
The combined company will:
Be a $2 billion global leader in microcontrollers and specialized memories for embedded systems
Be No. 1 worldwide in NOR Flash memories
Be No. 1 worldwide in SRAM memories
Provide significant EPS accretion with $135 million in annual synergies
Provide ~50% ownership each for Cypress and Spansion shareholders
Pay an $0.11 per share quarterly dividend to all shareholders
Have

T.J. Rodgers of Cypress as CEO and

Ray Bingham of Spansion as non-executive chairman
Cypress Semiconductor Corp. (NASDAQ: CY) and Spansion, Inc. (NYSE: CODE) today announced a definitive agreement to merge in an all-stock, tax-free transaction valued at approximately $4 billion. The post-merger company will generate more than $2 billion in revenue annually and create a leading global provider of microcontrollers and specialized memories needed in today's embedded systems.
"This merger represents the combination of two smart, profitable, passionately entrepreneurial companies that are No. 1 in their respective memory markets and have successfully diversified into embedded processing, " said Rodgers, Cypress's founding president and CEO. "Our combined company will be a leading provider of embedded MCUs and specialized memories. We will also have extraordinary opportunities for EPS accretion due to the synergy in virtually every area of our enterprises."
Under the terms of the agreement, Spansion shareholders will receive 2.457 Cypress shares for each Spansion share they own. The shareholders of each company will own approximately 50 percent of the post-merger company. The company will have an eight-person board of directors consisting of four Cypress directors, including
T.J. Rodgers and
Eric Benhamou, and four Spansion directors, including
John Kispert and
Ray Bingham, the Spansion chairman, who will serve as the non-executive chairman of the combined company, which will be headquartered in San Jose, California and called Cypress Semiconductor Corporation.
The merger is expected to achieve more than $135 million in cost synergies on an annualized basis within three years and to be accretive to non-GAAP earnings within the first full year after the transaction closes. The combined company will continue to pay $0.11 per share in quarterly dividends to shareholders.
"Bringing together these high-performing organizations creates operating efficiencies and economies of scale, and will deliver maximum value for our shareholders, new opportunities for employees and an improved experience for our customers, " said
John Kispert, CEO of Spansion. "With unparalleled expertise, global reach in markets like Japan and market-leading products for automotive, IoT, industrial and communications markets, the new company is well positioned to deliver best-of-breed solutions and execute on our long-term vision of adding value through embedded system-on-chip solutions."
The closing of the transaction is subject to customary conditions, including approval by Cypress and Spansion stockholders and review by regulators in the U.S., Germany and China. The transaction has been unanimously approved by the boards of directors of both companies. Cypress and Spansion expect the deal to close in the first half of 2015.
Jefferies LLC and Morgan Stanley & Co. LLC served as financial advisors and Fenwick & West and Latham & Watkins acted as legal counsel to Spansion. Qatalyst Partners acted as financial advisor and Wilson Sonsini Goodrich & Rosati acted as legal counsel to Cypress.
Source: investors.cypress.com
RELATED VIDEO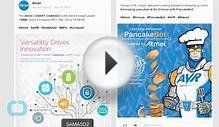 Cypress Semiconductor drops bid for chipmaker Atmel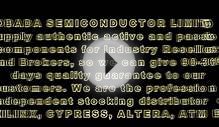 Cypress Semiconductor Corp IC MCU 8BIT 64KB FLASH 100TQFP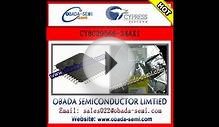 CY8C29566-24AXI Cypress Semiconductor Corp
Share this Post