SAN JOSE, Calif., Nov. 30, 2015 /PRNewswire/ - Cypress Semiconductor Corp. (Nasdaq: CY) today announced that Executive Vice President of Finance and Chief Financial Officer
Thad Trent and Vice President of Finance
Rahul Mathur will discuss Cypress's business and strategic outlook at three investor events in December.
First, Trent and Mathur will present at the Credit Suisse Annual Technology Conference on in Scottsdale, Arizona.
Second, Trent and Mathur will present at the Barclays Global Technology Conference on in San Francisco, California.
Third, Mathur will present at the 2015 Wedbush California Dreamin' Consumer Management Access Conference on in Santa Monica, California.
About Cypress
Cypress (NASDAQ: CY) delivers high-performance, high-quality solutions at the heart of today's most advanced embedded systems, from automotive, industrial and networking platforms to highly interactive consumer and mobile devices. With a broad, differentiated product portfolio that includes NOR flash memories, F-RAM™ and SRAM, Traveo™ microcontrollers, the industry's only PSoC® programmable system-on-chip solutions, analog and PMIC Power Management ICs, CapSense® capacitive touch-sensing controllers, and Wireless BLE Bluetooth® Low-Energy and USB connectivity solutions, Cypress is committed to providing its customers worldwide with consistent innovation, best-in-class support and exceptional system value. To learn more, go to www.cypress.com.
Cypress, the Cypress logo, PSoC and CapSense are registered trademarks and F-RAM and Traveo are trademarks of Cypress Semiconductor Corp. All other trademarks are property of their owners.
Source: investors.cypress.com
RELATED VIDEO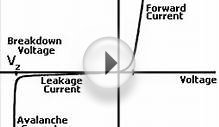 3: Semiconductors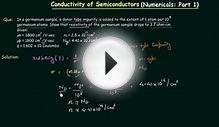 Lec 07: Conductivity of Semiconductors Numerical (Part 1)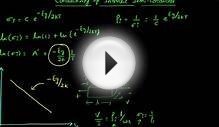 Electronic Devices: Conductivity of intrinsic semiconductor
Share this Post