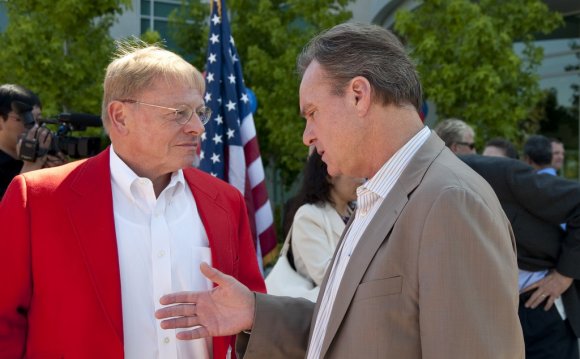 T.J. Rodgers, Founder, President and Chief Executive Officer and Director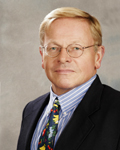 T.J. Rodgers is founder, president, CEO, and a director of Cypress Semiconductor Corporation. He founded Cypress in 1982 and took it public in 1986. He is a former chairman of the Semiconductor Industry Association (SIA) and SunPower Corp. (solar energy systems) and currently sits on the boards of directors of high-technology companies, including Agiga Tech (nvRAMs), and Bloom Energy (fuel cells).
Rodgers was a Sloan scholar at Dartmouth, where he graduated in 1970 as Salutatorian with a double major in physics and chemistry and won the Townsend Prize as the top physics and chemistry student in his class. He was a Rufus Choate scholar between 1966-1970, and was awarded the Francis L. Town Scientific Prize (1st Prize) for the 1967-68 school year. He also achieved Phi Beta Kappa distinction in 1969, and earned the Haseltine Chemistry-Physics prize at graduation. He attended Stanford University on a Hertz fellowship, earning a master's degree (1973) and a Ph.D. (1975) in electrical engineering. At Stanford, Rodgers invented, developed, and patented VMOS technology, which he sold for cash and royalties to American Microsystems Inc. (AMI). He managed the MOS memory design group at AMI from 1975 to 1980 before moving to Advanced Micro Devices (AMD), where he ran AMD's static RAM product group until 1982.
Dr. Rodgers' 14 U.S. patents include: US7045387 - Method of performing back-end manufacturing of an integrated circuit (2006); US6903002 - Low-k dielectric layer with air gaps (2005); US6847218 - Probe card with an adapter layer for testing integrated circuits (2005); US6835616 - Method of forming a floating metal structure in an integrated circuit (2004); US6730545 - Method of performing back-end manufacturing of an integrated circuit device (2004); US6185126B1 - Self-initializing RAM-based programmable device (2001); US6131140 - Integrated cache memory with system control logic and adaptation of RAM bus to a cache pinout (2000); US5977638 - Edge metal for interconnect layers (1999); US5835401- DRAM with hidden refresh (1998); US4764248 - Rapid thermal nitridized oxide locos process (1988); US4222063 - VMOS Floating gate memory with breakdown voltage lowering region (1980); US4222062 - VMOS Floating gate memory device (1980); US3975221 - Low capacitance V groove MOS NOR gate and method of manufacture (1976); US3924265 - Low capacitance V groove MOS NOR gate and method of manufacture (1975) and US3878552 - Bipolar Integrated Circuit and Method (1975).
Rodgers was the founding CEO of Cypress in 1982 and has since built it into an international supplier of high-performance, mixed-signal, programmable solutions with nearly 3, 600 employees. Called "a quintessential entrepreneurial company" by The Wall Street Journal, Cypress and its management team have received many awards for excellence in financial management. These include an Encore Award from the Stanford University Business School as entrepreneurial company of the year in 1988; an Entrepreneur of the Year award from the global consulting company, Ernst & Young, in 1991; three Bronze Awards and two Silver Awards from The Wall Street Transcript for outstanding management; and a Kachina Award from market-research company In-Stat Inc. for excellence in financial management. In 2005, Cypress was named one of the "100 Best Corporate Citizens" in the U.S. by Business Ethics magazine.
In its October 2001 issue, Upside Magazine cited Rodgers as one of the "100 People Who Changed Our World." Financial World magazine named Rodgers CEO of the Year in 1996. In 2002, Rodgers was named to a list of the year's "Top 100 Chief Executives" by Chief Executive magazine. In 2005, Rodgers was inducted into the Silicon Valley Engineering Council Hall of Fame, joining Silicon Valley icons Gordon Moore and Steve Wosniak. In 2006, he was honored with a Fellow Award from the International Engineering Consortium. In 2011, Rodgers received a "Visionary Award" from the SVForum—a Silicon Valley technology leadership organization—in recognition of his role driving global innovation. Past award winners include Bill Gates, and Gordon Moore.
Rodgers has testified before Congress five times. A proponent of free markets, he twice advocated the elimination of corporate subsidies (including subsidies for his own company) in testimony before the House Committee Ruling on Science, Space, and Technology, presenting to the committee in 1993 and 1991. Rodgers again condemned corporate subsidies in 1997 at hearings by a subcommittee of the Senate Committee on Governmental Affairs. In a similar vein, in 1990, he argued against antitrust exemption for the U.S. Memories cartel in testimony before the House Judiciary Subcommittee on Economic and Commercial Law. In a presentation to the Senate Judiciary Committee in 1998, Rodgers supported a proposal to raise the ceiling on the number of electronics engineers permitted to enter the U.S. on special visas, maintaining that the influx of talent increased the competitive advantage of U.S. high-technology companies.
Rodgers' testimony—along with his contributions to a broad spectrum of national and international business and news publications—are available on the Cypress website at under the "From the CEO" category.
Source: www.cypress.com
RELATED VIDEO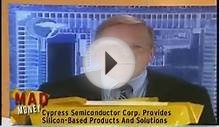 Cramer Interviews Cypress Semiconductor CEO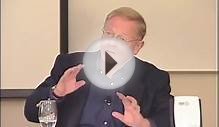 ECO CHIP 2009 - TJ Rodgers CEO - Cypress Semiconductor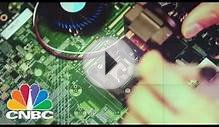 Cypress Semiconductor CEO | Mad Money | CNBC
Share this Post