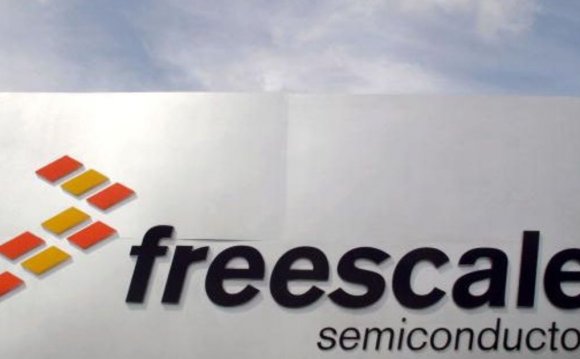 At Freescale Semiconductor Ltd.'s Austin headquarters, employees were keeping a close eye on news outlets Monday, waiting for any word on their 20 colleagues aboard the missing Malaysia Airlines passenger jet.
The Freescale employees, among 239 people on flight MH370, were mostly engineers and other experts working to make the company's chip facilities in Tianjin, China, and Kuala Lumpur more efficient, said Mitch Haws, vice president, global communications and investor relations.
"These were people with a lot of experience and technical background and they were very important people, " Haws said. "It's definitely a loss for the company."
Out of respect for their privacy, Freescale isn't releasing any additional details about the employees, company spokeswoman Jacey Zuniga said Monday.
"Just like the rest of the world, we are watching the news and awaiting new developments, " Zuniga said.
Over the weekend, local teams organized transportation and accommodation for the employees' families, and facilitated grief counseling and other assistance, Zuniga said.
None of Freescale's most senior executives were on board the Boeing Co. 777-200ER airliner that vanished from radar screens about an hour after it took off from Kuala Lumpur for Beijing on Saturday.
The Freescale employees who were on board — 12 from Malaysia and eight from China — came from a range of disciplines, and they were part of a broad push by CEO Gregg Lowe to make Freescale more efficient and cost effective, Haws said.
While the employees on the flight account for less than 1 percent of Freescale's global workforce of close to 17, 000, they were working toward the same goals and their loss will reverberate throughout Freescale, Haws said. The company, which employs 5, 000 people in Austin, is a leading supplier of semiconductor chips for the automotive and digital network industries.
The employees aboard the Malaysia Airlines had been working to streamline facilities in Tianjin and Kuala Lumpur that Freescale uses for testing and packaging microchips used in automobiles, consumer products, telecommunications infrastructure and industrial equipment.
In Kuala Lumpur, workers at Freescale Semiconductor's factory were reluctant Monday to discuss their colleagues.
One middle-aged man at the Kuala Lumpur plant who said he was a Freescale production worker but declined to give his name, said counselors had spoken with workers. He said the plant is operating normally but did not give further details.
Freescale uses the plant, located in an industrial area of the Malaysian capital, to package and test chips after they are fabricated elsewhere.
Another man, approached as he was leaving the factory, said he thought workers in the plant had been attending meetings related to the flight, according to a report in the Wall Street Journal. The man said he was a Freescale consultant, not a staff member, and did not provide his name.
Several employees who were approached outside the facility as they walked through its dusty parking lot declined to answer questions, saying that they were not authorized to speak with the media.
Source: www.statesman.com
Share this Post