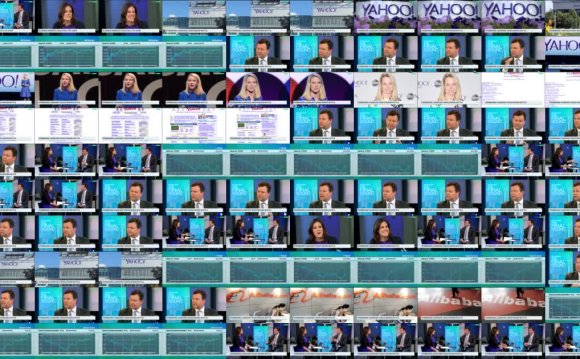 SANTA CLARA, Calif. & SAN JOSE, Calif.-(BUSINESS WIRE)- Parade Technologies, Ltd. (Taipei Exchange: 4966.TWO), a leading supplier of video displays and interface ICs headquartered in Silicon Valley, and Cypress Semiconductor Corp. (NASDAQ:CY), a supplier of high-performance ICs for embedded systems, today announced that they have entered into a definitive agreement under which Parade will acquire Cypress's TrueTouch® Mobile touchscreen business for an aggregate acquisition price of US$100 million in cash.
This Smart News Release features multimedia. View the full release here:
Post-acquisition, Parade will provide TrueTouch® solutions to mobile customers and expand into other consumer-oriented segments. Markets to be served by Parade will include smartphones, tablets, notebooks/PCs, monitors, wearable technology, GPS systems, digital cameras, and certain industrial segments. Leveraging its deep knowledge and customer relationships, Cypress will continue to provide TrueTouch® solutions to its automotive and home appliance customers and CapSense® button-replacement solutions to its mobile customers.
Parade believes that this acquisition will substantially expand its addressable market. Combining Parade's leadership position in Embedded DisplayPort (eDP) timing controllers with Cypress's state-of-the-art technology in capacitive touch-sensing, Parade expects to provide platform-level solutions with a complete portfolio of products for its display customers. The acquisition will also improve the operational efficiency of the industry supply chain.
"We believe Cypress's leading technology and unmatched IP portfolio in touch-sensing will provide us with immediate growth opportunities, increasing our scale and diversifying our revenue and customer base, " said
Jack Zhao, Chief Executive Officer of Parade. "More importantly, the combination of two technology leaders will enable Parade's roadmap for display and touch integration solutions in mobile display."
"Mobile capacitive touchscreen solutions are increasingly being integrated directly into the display system, " said
Hassane El-Khoury, Executive Vice President of Cypress's Programmable Systems Division and Software. "Parade's advanced display solutions are truly best in class. Its relationships with Tier 1 PC and consumer electronics manufacturers make it an excellent choice to continue to provide our customers with advanced technology and product roadmaps that the industry requires."
Cypress's TrueTouch capacitive touchscreen solutions deliver robust performance and a natural user experience in a broad range of challenging environments with best-in-class waterproofing, noise immunity, passive stylus and glove-touch modes, as well as proximity sensing and face detection. The company's unmatched IP portfolio is backed by hundreds of capacitive touch-sensing patents and includes true, single-layer sensor solutions with Cypress's Single-Layer Independent Multi-touch (SLIM®) sensor for dramatically reduced touchscreen costs.
Parade intends to fund the transaction with $100 million cash on hand. The transaction, which is subject to customary closing conditions, is expected to close during the third quarter of 2015. Lazard Frères & Co. LLC served as financial advisor and Morgan Lewis & Bockius LLP served as legal counsel to Parade. Wilson Sonsini Goodrich & Rosati acted as legal counsel to Cypress.
Press Conference
Parade Technologies will host a press conference at Taipei Exchange on Thursday, June 11 at 12:30 a.m. PDT (3:30 a.m. EDT and 3:30 p.m. Taipei time), solely to discuss details of the transaction. Analysts or media representatives are welcome to join. The accompanying presentation relating to the transaction will be available in the "Investor Relations/Financial Announcements" section of Parade's website at www.paradetech.com.
About Parade Technologies
Parade Technologies (Taipei Exchange: 4966.TWO) is a leading fabless supplier of mixed-signal ICs for a variety of popular display and high-speed interface standards used in computers, consumer electronics and display panels. Parade's portfolio of IC products serves the growing demand for DisplayPort™, eDP™ (Embedded DisplayPort), HDMI™, SATA, and USB ICs for display, storage and interface applications.
Parade leverages its close relationships with market-leading Tier-1 OEMs to develop ICs that provide unique system capabilities. Many of the company's devices integrate proprietary technologies that offer superior system signal integrity, advanced system integration and enhanced power efficiency. As a result of the company's "Standard-plus" design philosophy, Parade ICs have been designed into products offered by nearly every leading computer and display vendor worldwide
Cypress (NASDAQ: CY) delivers high-performance, high-quality solutions at the heart of today's most advanced embedded systems, from automotive, industrial and networking platforms to highly interactive consumer and mobile devices. With a broad, differentiated product portfolio that includes NOR flash memories, F-RAM™ and SRAM, Traveo™ microcontrollers, the industry's only PSoC® programmable system-on-chip solutions, analog and PMIC Power Management ICs, CapSense® capacitive touch-sensing controllers, and Wireless BLE Bluetooth® Low-Energy and USB connectivity solutions, Cypress is committed to providing its customers worldwide with consistent innovation, best-in-class support and exceptional system value. To learn more, go to www.cypress.com.
Parade Technologies and the Parade logo are trademarks of Parade Technologies, Ltd. All other trademarks are property of their owners.
Cypress, the Cypress logo, TrueTouch, SLIM, PSoC and CapSense are registered trademarks and F-RAM and Traveo are trademarks of Cypress Semiconductor Corp. All other trademarks are property of their owners.
Source: investors.cypress.com
RELATED VIDEO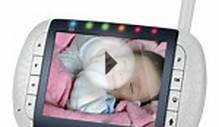 Cypress Semiconductor – Board of the Month | FTM ...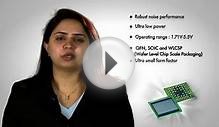 Introducing Cypress Capacitive Touch-Sensing Technology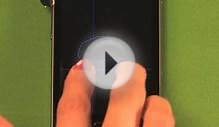 Cypress TrueTouch Touchscreen Technology with Charger Armor
Share this Post