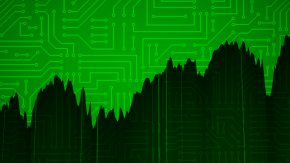 What is worth $40 billion, and isn't Uber? The union of NXP Semiconductors, and Freescale Semiconductor. The two companies announced a "definitive agreement" today that will see Freescale shareholders pick up 0.3521 NXP shares and $6.26 in cash for each of their current shares.
Freescale is known for its work in embedded chips, its website noting a focus on the Internet of Things, while NXP is best known for its automotive silicon work.
Seeing two large chip companies merge is hardly history, but at the very same time, we can get our mitts around the companies' financial positions. This will be fun, I promise.
First up, Here's Freescale's last quarter: $1.10 billion in revenue, and $63 million in GAAP net profit. For reference, Freescale claims $273 million in adjusted EBITDA for the period. NXP is larger, recording $1.537 billion in revenue, and $149 million in GAAP net income in the quarter. And again, for reference, NXP claims $327 million in adjusted earnings for the period.
The transaction is expected to be accretive to NXP non-GAAP earnings and non-GAAP free cash flow. NXP anticipates achieving cost savings of $200 million in the first full year after closing the transaction, with a clear path to $500 million of annual cost synergies.
The release doesn't detail if those savings figures are GAAP or not, but, regardless, they should allow the combined firm to increase its profit by a material amount.
The two firms had GAAP profits of $212 million in the last quarter. $500 million in annual savings, holding all other sums flat, would imply that the new operation may quickly expand its per-share quarterly profit.
Deals like this are fun because they grant us a different window into the current valuation game. The pair had just over $10 billion in revenue in the last calendar year, implying a roughly four-times valuation to sales ratio. That, and the two public firms have a history of profits that should push north as savings come online. And that's worth $40 billion.
You cannot directly compare chip and software companies' multiples effectively, given the difference in the gross margins of their core products. But we can see what $10 billion in revenue is worth when the two companies in question post modest revenue growth: NXP's calendar 2014 revenue tally was up 17.3 percent on a year-over-year basis. Freescale's grew a tepid 2 percent.
Source: techcrunch.com
RELATED VIDEO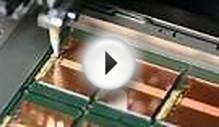 Quant picks: high dividend semiconductor companies to buy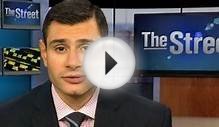 3 Mid-Cap Semiconductor Companies to Buy Now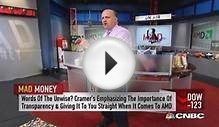 A tale of two semiconductor companies: INTC & AMD
Share this Post