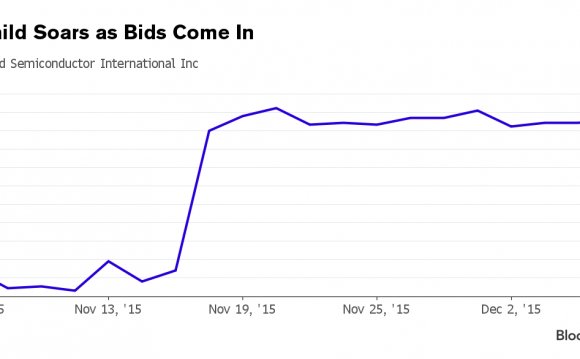 PHOENIX--ON Semiconductor Corporation (Nasdaq: ON) ("ON Semiconductor") and Fairchild Semiconductor International Inc. (Nasdaq: FCS) ("Fairchild") today announced that they have entered into a definitive agreement for ON Semiconductor to acquire Fairchild for $20.00 per share in an all cash transaction valued at approximately $2.4 billion. The acquisition creates a leader in the power semiconductor market with combined revenue of approximately $5 billion, diversified across multiple markets with a strategic focus on automotive, industrial and smartphone end markets.1
"The combination of ON Semiconductor and Fairchild creates a power semiconductor leader with strong capabilities in a rapidly consolidating semiconductor industry. Our plan is to bring together two companies with complementary product lines to offer customers the full spectrum of high, medium and low voltage products, " said Keith Jackson, president and chief executive officer of ON Semiconductor. "The immediate EPS accretion and potential to significantly augment ON Semiconductor's free cash flow, make the Fairchild acquisition an excellent opportunity for ON Semiconductor stockholders."
"As part of ON Semiconductor, Fairchild will continue to pioneer technology and design innovation in efficient energy consumption to help our customers achieve success and drive value for our partners and employees around the world, " stated Mark Thompson, chairman and chief executive officer of Fairchild. "We look forward to working closely with the ON Semiconductor team to ensure a smooth transition."
Following consummation, the transaction is expected to be immediately accretive to ON Semiconductor's non-GAAP earnings per share and free cash flow, excluding any non-recurring acquisition related charges, the fair value step-up inventory amortization, and amortization of acquired intangibles. ON Semiconductor anticipates achieving annual cost savings of $150 million within 18 months after closing the transaction.
The transaction is not subject to a financing condition. ON Semiconductor intends to fund the transaction with cash from the combined companies balance sheet and $2.4 billion of new debt. The debt financing commitment also includes provisions for a $300 million revolving credit facility which will be undrawn at close. ON Semiconductor remains committed to its share repurchase program, and the agreed upon financing provides flexibility to continue share repurchases going forward.
Tender Offer and Closing
Under the terms of the definitive agreement, ON Semiconductor will commence a cash tender offer to acquire Fairchild's outstanding shares of common stock for $20.00 per share, net to each holder in cash. Following receipt of required regulatory approvals and the satisfaction of other customary closing conditions, and after such time as all shares tendered in the tender offer are accepted for payment, the definitive agreement provides for the parties to effect, as promptly as practicable, a merger which would result in all shares not tendered in the tender offer being converted into the right to receive $20.00 per share in cash. The transaction has been unanimously approved by ON Semiconductor's and Fairchild's boards of directors and is expected to close late in the second quarter of 2016. No approval of the stockholders of ON Semiconductor is required in connection with the proposed transaction.
Deutsche Bank is acting as the lead financial advisor to ON Semiconductor, and Morrison & Foerster served as legal advisor to ON Semiconductor. BofA Merrill Lynch is also acting as a financial advisor to ON Semiconductor. Deutsche Bank and BofA Merrill Lynch are providing committed debt financing for the transaction. Goldman Sachs acted as exclusive financial advisor to Fairchild, along with Wachtell, Lipton, Rosen & Katz, who served as legal advisor.
Teleconference
ON Semiconductor will host a conference call for the financial community at 8:00 a.m. Eastern Standard Time (EST), on Nov. 18, 2015, to discuss this announcement. ON Semiconductor will also provide a real-time audio webcast of the teleconference on the Investors page of its website at The webcast replay will be available at this site approximately one hour following the live broadcast and will continue to be available for approximately one year following the conference call. Investors and interested parties can also access the conference call through a telephone call by dialing (800) 299 8538 (U.S./Canada) or (617) 786 2902 (International). In order to join this conference call, you will be required to provide the Conference ID Number - which is 42265724.
Source: www.businesswire.com
RELATED VIDEO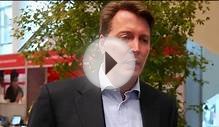 Agile 9.3: Jeff McKibben, ON Semiconductor, on the New ...
Business News - Office Depot Inc, Cyprus, Panasonic Corp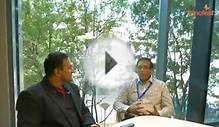 DrVenu Semiconductor business Innofest Hyderabad
Share this Post