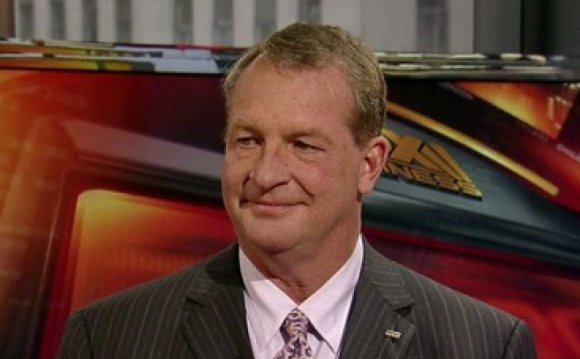 Arrow Electronics is a Fortune 500 company headquartered in Centennial, Colorado. The company specializes in distribution and value added services relating to electronic components and computer products.
History

[edit]

Arrow Electronics was founded in 1935 when a retail store named Arrow Radio opened on Cortlandt Street in the heart of lower Manhattan's "Radio Row, " the birthplace of electronics distribution. Arrow Radio, established by Maurice ("Murray") Goldberg, sold used radios and radio parts to retail customers. Other industry pioneers with businesses nearby were Charles Avnet and Seymour Schweber.

By the 1940s Arrow was selling new radios—manufactured by RCA, GE, and Philco—and other home entertainment products, as well as surplus radio parts that were retailed over-the-counter in a Parts Department at the back of the store. Soon the firm started seeking franchises to sell new parts; the first manufacturers to franchise Arrow were RCA and Cornell Dubilier. The business was incorporated as Arrow Electronics, Inc. in 1946.

In the early 1950s, armed with additional franchises and a small field sales organization, Arrow began selling electronic parts to industrial customers. A second storefront/sales office was opened in Mineola, Long Island in 1956. By 1961, when the company completed its initial public offering and listed its shares on the American Stock Exchange, total sales amounted to $4 million, over half of which came from the industrial sales division, with the remainder from the traditional retail business. During the 1960s, Arrow moved its headquarters to Farmingdale, New York (Long Island), and opened additional branches in Norwalk, Connecticut and Totowa, New Jersey.

In 1968, Glenn, Green & Waddell, a partnership formed by three recent graduates of the Harvard Business School, B. Duke Glenn, Jr., Roger E. Green, and John C. Waddell, led a private investor group that acquired the controlling interest in Arrow. With Duke Glenn as Chairman, the new leadership foresaw an opportunity to transform the electronics distribution industry. The company's strategic vision was described in its 1969 Annual Report:

Significant opportunities exist for us in the electronics distribution business owing mainly to the fragmented competitive environment, in which the sales of approximately 1, 500 small distributors account for about half of the total market. . . . It appears likely that the future will belong increasingly to those few substantial distribution companies with the financial resources, the professional managements, and the modern control systems necessary to participate fully in the industry's current consolidation phase.

During the '70s decade, by winning key semiconductor franchises (led by Texas Instruments in 1970) and opening sales offices in over 20 U.S. cities, Arrow assertively rose through the ranks, growing its electronics distribution business at an average annual rate of 34 percent. By the end of the decade, the company's electronics distribution sales had climbed to $177 million, establishing Arrow as the country's second largest electronics distributor.

The aggressive growth strategy employed by Arrow to gain industry predominance required liberal infusions of working capital, for which the company relied on frequent public bond offerings that temporarily gave rise to unconventionally high levels of debt. Additional growth capital was provided through the 1969 acquisition of a cash cow: Schuylkill Metals Corporation, a lead recycling company. (This business, having served its purpose, was sold in 1987 amidst problems associated with being designated an EPA Superfund site contaminated with lead and chromium.)

The 1970s also saw Arrow discontinue its retail operations and inaugurate electronics distribution's first integrated on-line, real-time computer system to provide up-to-the-minute inventory positions and facilitate remote order entry. The year 1979 brought Arrow's listing on the New York Stock Exchange, as well as its acquisition of Cramer Electronics (historically the U.S.'s second-largest distributor), the company's first major industry acquisition, which provided access to most of the leading markets in the western United States.
1980s to present

[edit]

In 1980, a fire in a hotel conference center killed 13 members of Arrow's senior management, including Glenn and Green. Waddell assumed leadership and, in 1982, recruited Stephen P. Kaufman, formerly a partner of McKinsey & Company, to join Arrow as President of the company's Electronics Distribution Division. Kaufman succeeded Waddell as CEO in 1986 and as Chairman in 1994.

During his nearly two decades of service, Kaufman was the architect of Arrow's bold consolidation of the U.S. electronics distribution industry as well as the company's pioneering expansion into Europe and the Asia-Pacific region. Under Kaufman's leadership, Arrow reshaped the landscape of worldwide electronics distribution, completing over 50 acquisitions of electronics distributors, including such prominent names as Ducommun (Kierulff), Lex (Schweber), Zeus, Anthem, Bell, and Wyle (all in the U.S.), Spoerle (Germany), Silverstar (Italy), and CAL (Hong Kong and China). Kaufman also led the company into the national distribution of commercial computer products, initially through its acquisition of Gates/FA Distributing. Arrow entered the 21st century with global sales of $9 billion—$6 billion of electronic components and $3 billion of computer products.

Kaufman stepped down as CEO in 2000, retired as Chairman in 2002, and was succeeded by Daniel W. Duval, a 15-year Arrow board veteran. In 2003, William E. Mitchell, former President of the Global Services Division of Solectron Corporation, joined Arrow as Chief Executive Officer and, in 2006, became Chairman. During Mitchell's six years at Arrow, sales climbed to $17 billion as the company increased shareholder returns, achieved record operating efficiencies, and completed 17 acquisitions.

Michael J. Long succeeded Mitchell as CEO in 2009 and as Chairman in 2010. A seasoned Arrow executive, Long joined the company in 1991 through the Lex acquisition and served in a number of increasingly senior management positions before becoming CEO. Since Long's appointment, Arrow has completed 13 strategic acquisitions that further expand its global components and computer systems businesses, project the company into the unified communications arena, and add reverse logistics and end-of-life management to Arrow's product-life-cycle services.

In 2011, Arrow ranked as number 140 on the Fortune 500 list (based on 2010 sales of $18.7 billion). Sales in 2011 was $21.4 billion. Arrow's market capitalization advanced to the $5 billion level for the first time in the company's history.
Source: en.wikipedia.org
RELATED VIDEO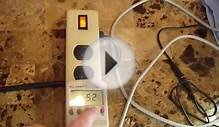 Arrow/ON Semiconductor Wallpack LED Conversion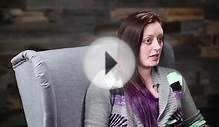 Arrow Tech Trivia - 02 - Semiconductors
Share this Post