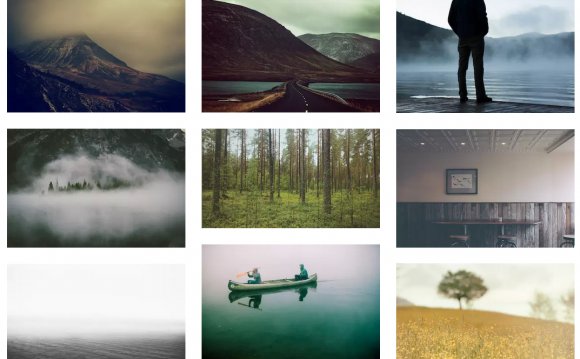 The National Renewable Energy Laboratory's (NREL's) Measurement and Characterization (M&C) division tests and analyzes thousands of photovoltaic (PV) material and device samples each year in addition to its own basic research projects. Industry, academia, government and other outside organizations are welcome to work with us and will benefit from the finest PV measurement and characterization capabilities in the world. We can make available a wide array of state-of-the-art equipment and capability staffed by more than 30 experts with more than 450 years of collective experience in semiconductor materials and device characterization.
For advice on what measurements or characterizations would best help you to meet your PV technology objectives and what M&C capabilities are available for this, contact one of the following:
NREL is the premier U.S.-government laboratory for testing performance of PV devices. We test all types of devices from around the world, putting all PV performance measurement "on the same page." We will test your cell or module and provide certified data on its spectral responsivity and its power, efficiency, and other current versus voltage performance parameters. Simply submit the device and an appropriate form.
Much of M&C research work is performed under U.S. Department of Energy (DOE) block grant funding and available to other DOE laboratories and other DOE-funded projects. If your PV project receives funding from the SunShot Initiative or another DOE program, check with the appropriate research area above, we may already be authorized to help you.
Source: www.nrel.gov
RELATED VIDEO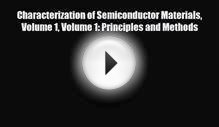 [PDF] Characterization of Semiconductor Materials Volume 1 ...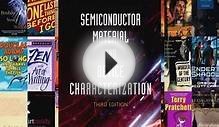 [PDF] Semiconductor Material and Device Characterization ...
Share this Post