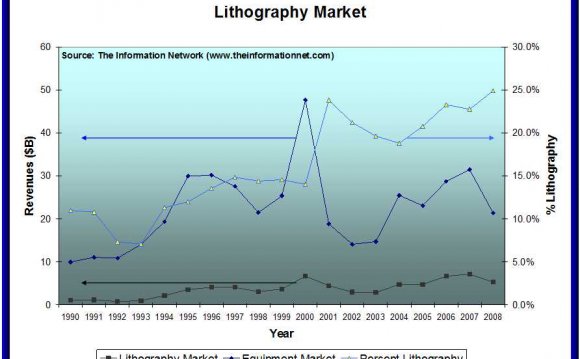 By Lara Chamness, senior market analyst manager, SEMI
Semiconductor Market Trends
2014 was the second record breaking year in a row in terms of semiconductor device revenues; the industry grew a robust 10 percent to total $336 billion, according to the WSTS. The strong momentum of the device market was enough to drive positive growth for both the equipment and materials markets. After two successive years of revenue decline, both the equipment and materials markets grew 18 percent and 3 percent, respectively last year, according to SEMI ( Even though the semiconductor materials market did not enjoy the same magnitude of recovery as the equipment market last year, the materials market has been larger than the equipment for the past seven years.
Just like last year, the weakened Yen negatively impacted total revenues for semiconductor materials and equipment (refer to for more detail). The Table (below) shows the impact of the weakened Yen on Semiconductor Equipment Association of Japan's (SEAJ) book-to-bill data. SEMI reveals that if the data was kept in Yen, the 2014 market for Japan-based suppliers would be up 37 percent. However, when the Yen are converted to dollars the 2014 equipment market for Japan-based suppliers only increased 26 percent. When silicon semiconductor shipment volumes are compared year-over-year, shipments were up 11 percent. By comparison, silicon revenues only increased one percent. SEMI also tracks leadframe unit shipments. In 2014, leadframe shipments were up 9 percent year-over-year; however, leadframe revenues increased only 4 percent. Silicon and leadframe revenues were adversely impacted by intense price down pressure exasperated by the weakened Yen. Given that Japan-headquartered suppliers represent a significant portion of the equipment and materials markets; this has the effect of muting the growth of the global equipment and materials markets as well.
Semiconductor Equipment
Worldwide sales of semiconductor manufacturing equipment totaled $37.5 billion in 2014, representing a year-over-year increase of 18 percent and placing spending on par with 2004 levels. According to SEMI, looking at equipment sales by major equipment category, 2014 saw expansions in all major categories — Wafer Processing equipment increased 15 percent, while the Assembly and Packaging and Test equipment segments grew 32 and 31 percent, respectively. The Other Front-end segment (Other Front End includes Wafer Manufacturing, Mask/Reticle, and Fab Facilities equipment) increased 15 percent.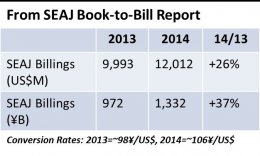 Taiwan retained its number one ranking last year at .2 billion, even though it was the only region to experience a year-over-year contraction in spending. The equipment market in North America maintained second place at .2 billion for the second year as its market grew a robust 55 percent due to investments in excess of a billion dollars each from Intel, GLOBALFOUNDRIES, and Samsung. Spending levels of .8 billion in South Korea remain significantly below their market high set in 2012 resulting in South Korea maintaining the third spot for the second year in a row. China moved up in the rankings to hit a market high and displacing Japan to claim the fourth position in the market. Strong investments by Samsung, SK Hynix, SMIC, and back-end companies are driving the equipment market in China. Equipment sales to Europe and Rest of world increased 24 and 4 percent, respectively in 2014. Rest of World region aggregates Singapore, Malaysia, Philippines, other areas of Southeast Asia and smaller global markets.
Semiconductor Materials
SEMI reports that the global semiconductor materials market, which includes both fab and packaging materials, increased 3 percent in 2014 totaling $44.3 billion. Looking at the materials market by wafer fab and packaging materials, the wafer fab materials segment increased 6 percent, while the packaging materials segment was flat. However if bonding wire were excluded from the packaging materials segment, the segment increased more than 4 percent last year. The continuing transition to copper-based bonding wire from gold is negatively impacting overall packaging materials revenues.
Taiwan maintained the top spot for the fifth year in a row, followed by Japan, South Korea, Rest of World, and China. Driving the materials market in Taiwan are advanced packaging operations and foundries. Japan still claims a significant installed fab base and has a tradition in domestic-based packaging, although many companies in Japan have rapidly adopted a fab lite strategy and have consolidated their fab and packaging plants. South Korea passed Rest of World (primarily SE Asia) as the third largest market for semiconductor materials given the dramatic increase in advanced fab capacity in the region in recent years.
Outlook
Most analysts predict mid- to high single-digit growth for the semiconductor device market for 2015. Initial monthly data for silicon shipments and semiconductor equipment are proving to be encouraging. In light of growth expectations for the device market, SEMI projects that the semiconductor materials market will increase 4 percent this year. Given current CapEx announcements, the outlook for semiconductor equipment is optimistic as well, with current projections of the equipment market showing another year of growth, which would place the equipment market on par with the last market high set in 2011.
2014 was a much welcomed year for equipment and materials suppliers as device manufacturers easily exceeded revenues of $300 billion. Even with the weakened Yen, both the semiconductor and equipment segments experienced growth. 2015 is promising to be another growth year for the entire market with device, materials and equipment suppliers poised to experience increases for the year.
Portions of this article were derived from the SEMI Worldwide Semiconductor Equipment Market Statistics (WWSEMS), the Material Market Data Subscription (MMDS) and the World Fab Watch database. These reports are essential business tools for any company keeping track of the semiconductor equipment and material market. Additional information regarding this report and other market research reports is available at
Source: electroiq.com
RELATED VIDEO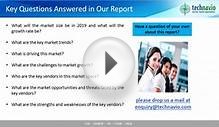 Global Rapid Thermal Processing Equipment Market 2015-2019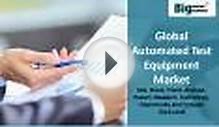 Global Automated Test Equipment Market- Size, Share,Trends ...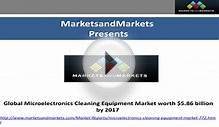 Global Microelectronics Cleaning Equipment Market worth $5 ...
Share this Post