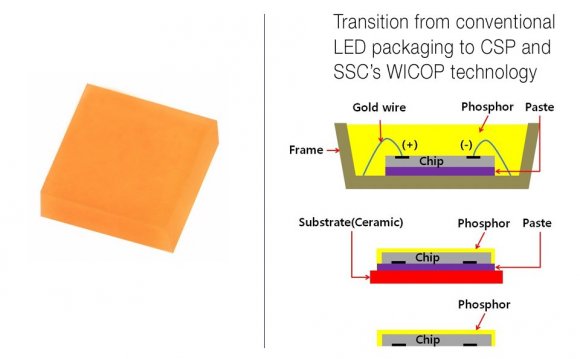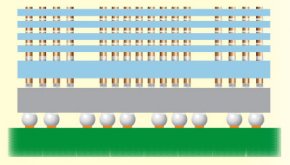 Indium Corporation is a world leader in the design, formulation, manufacture and supply of semiconductor-grade fluxes and associated materials, enabling real world 2.5 and 3D assembly processes, as well as more standard flip-chip assembly.
We continue to work with leading customers and equipment partners to develop and optimize materials and associated assembly processes in this rapidly expanding area of technology.
Our offerings include:
Bump fusion (wafer) fluxes for copper pillar / microbump formation
2.5D / 3D fluxes for thermocompression bonding (TCB) assembly:
Memory-stacking (memory cube)
Memory on logic (3D)
Logic and memory on interposer (2.5D)
Standard flip-chip fluxes
Most of these fluxes are not laboratory developments, but ramping, process-proven materials that enable applications from high-end servers to popular mobile devices. These products are used in applications in both 2.5D (chip-on-interposer or chip-on-coreless substrate) and 3D (chip-on-chip TSV-bonding) assembly globally, and are manufactured under precisely controlled conditions to ensure semiconductor-grade quality.
Typical Product Attributes:
Halogen-free (no intentionally added halogens)
Water-soluble or ultra-low/near zero residue no-clean
Wafer fluxes are low-viscosity rheologically-optimized, semiconductor-grade, liquid fluxes that are applied to the surface of the wafer and reflowed after:
Solder deposition (usually plating)
Solder bump deformation or coining, after known good die (KGD) probe testing
Flip-chip fluxes are moderate viscosity liquid fluxes or rheologically plastic materials used to solder a bumped or copper-column flip-chip to a substrate in the direct chip-attach process. The substrate pads may be metallized/OSP-bearing, pre-bumped with solder or printed with substrate paste.
Copper-pillar flip-chip fluxes are designed for use in thermocompression bonding applications. Their rheology and chemical design enable their use with dipping depths down to 10 microns or less, and film thicknesses (spray fluxes) down to 5 microns or less.
Source: www.indium.com
Share this Post